The Tennessee Milkshake Trail That's Perfect For A Summer Day Trip
Milkshakes are the song of summer, the decadent, truly indulgent treat that goes best on a hot night with a cheeseburger on the side. If you're a fan of classic Americana, of the mid-century when milkshakes really took off, then you need to take this trip through the heart of Tennessee. Sure, it may seem like a trek (it is), but can you imagine being able to say that you've tried EVERY incredible milkshake in the state of Tennessee? It's a true honor.
Looking for a link to our map? Check it out right here!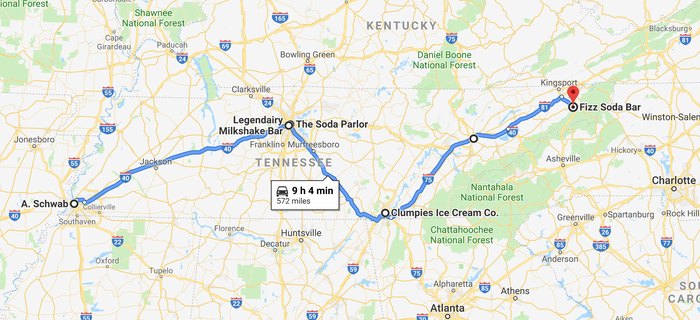 If you'd rather something savory, this locally owned bbq joint is also a great spot for folks looking to indulge.