This Restaurant In Southern California Is Located In The Most Unforgettable Setting
When it comes to dining in Southern California, we have an endless array of memorable and award-winning restaurants to choose from. If atmosphere and ambiance are essential to your dining experience, then you'll be in heaven at the Inn of the Seventh Ray in Southern California, a restaurant that will surround you with classic elegance while enjoying an incredible meal.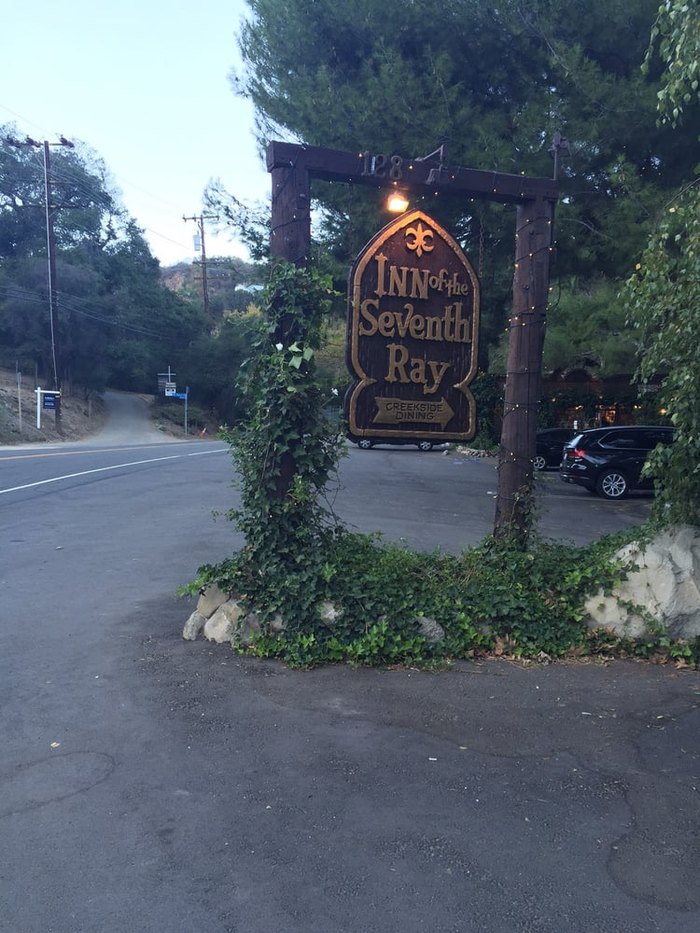 Have you ever had the chance to dine at the wonderful Inn of the Seventh Ray in Southern California? Was your experience as magical as it looks? The Inn of the Seventh Ray is located at
Address: 128 Old Topanga Canyon Road, Topanga, CA 90290
Reservations are highly recommended, so make sure to call in advance to get a table. For more information, head to the Inn at the Seventh Ray website and follow this restaurant on Facebook.
For more extraordinary dining experiences in Southern California, take a look at these 12 restaurants in SoCal with jaw-dropping views.
Address: 128 Old Topanga Canyon Rd, Topanga, CA 90290, USA
Inn Of The Seventh Ray In Southern California
June 26, 2021
What are some of the best hidden gems in Southern California?
Southern California is an awesome place to explore and even find some hidden gems many don't even know exist. The Lake Hodges Pedestrian Bridge takes visitors across a 990-foot suspension bridge inside San Dieguito River Park in Escondido. This is quite the jaw-dropping bridge so it's surprising that many people don't even know about it. In Riverside, you can take a tour of the California Citrus State Historic Park to learn the history of the citrus industry and sample some fruit right off the tree. Learn about a few other SoCal hidden gems in this post.
What are the best restaurants in Southern California?
From Los Angeles to San Diego, SoCal is a gastronomical hub in the United States with some of the best restaurants imaginable. La Quinta Cliffhouse in La Quinta is not only situated by a cliff where you can experience incredible views, but the comfort food served here is just divine! Pasta, steak, seafood, and many other delectable dishes are on the menu, offering a little something for everyone. There are also numerous famous restaurants in SoCal that are totally worth trying as well. Mr. A's in San Diego not only offers incredible sea and skyline views, but elegantly plated dishes of seafood, steak, pork, and chicken. You can learn about additional famous restaurants that are famous for a reason in our previous coverage.
Where can I dine with a view in Southern California?
A region as scenic as SoCal certainly has many dining spots with a view. Geoffrey's in Malibu has one of the best seaside views and incredible seafood as well. The Shores Restaurant in La Jolla offers elegant dining with views of the ocean in an unforgettable setting. You can choose other restaurants with incredible views in this article.
Address: 128 Old Topanga Canyon Rd, Topanga, CA 90290, USA