7 Small Towns In South Dakota That Offer Nothing But Peace And Quiet
If you're looking to find a place to settle down that will take you away from any urban hustle and bustle and all that entails, then consider a small town out in South Dakota! These charming little places in The Mount Rushmore State offer the opportunity to slow down and just experience life at its own pace, all while enjoying the luxury of being in a quiet, calm, and picturesque place. Here are our picks for the best peaceful small towns in South Dakota: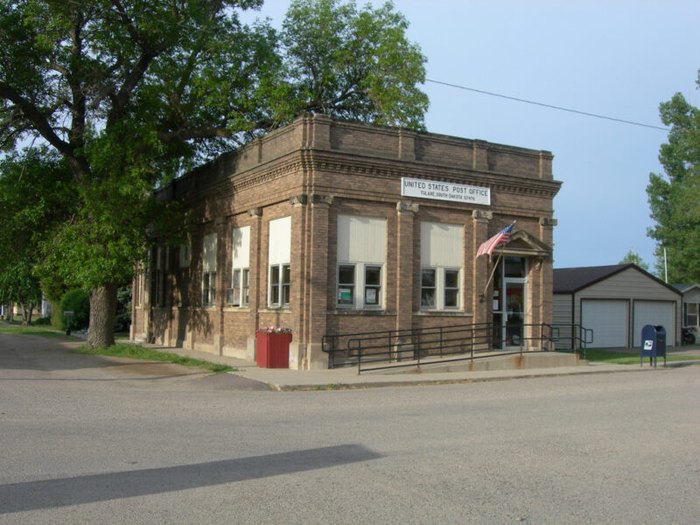 Small town life may not be for everyone, but even a planned visit over the weekend can be just as refreshing sometimes. South Dakota has some even tinier towns that will help you get you away from it all, too, if you're searching for more!
What is your favorite tiny town in South Dakota? Tell us about it!
Address: Tulare, SD 57476, USA
Address: Tripp, SD 57376, USA
Address: Bonesteel, SD 57317, USA
Address: 300 Mellette St, Bonesteel, SD 57317, USA
Address: Presho, SD 57568, USA
Address: White Lake, SD 57383, USA
Address: S Main St, White Lake, SD 57383, USA
Address: Selby, SD 57472, USA
Address: 500 Walworth St, Selby, SD 57472, USA
Address: Alexandria, SD 57311, USA
Peaceful Small Towns in South Dakota
February 22, 2021
What are some of the best small towns in South Dakota to visit?
There are a lot of places to choose from, and it's all up to you and your preferences! For history buffs, a visit to the town of Deadwood would probably be full of intriguing things to learn. Keystone is a little place where you can rest and relax if you're hoping to visit Mount Rushmore, and De Smett is right out of Little House On The Prairie – literally!
What are some hidden gems in South Dakota?
You can take your pick of several strange, interesting, or otherwise fun hidden gems nestled around South Dakota. Just for fun, there's a giant pheasant, ghost towns (we like Spokane!), the Spirit Mound Historic Prairie, and so much more. We've also got lots of rivers and lakes to lounge around at, so make sure to check some of those out!
Which charming towns in South Dakota should I visit?
There's so many, and it's hard to say! However, you can't go wrong with any of these! What about Wall, South Dakota, which is home to the famous Wall Drug? What's that? "What on earth is a 'Wall Drug'"? Well, sounds like you'll have to pay the town of Wall a visit, then, and find out! Trust us – it's fun, and it's been a town staple since the 1930s. Amazing donuts, too.
Address: Tulare, SD 57476, USA
Address: Tripp, SD 57376, USA
Address: Bonesteel, SD 57317, USA
Address: 300 Mellette St, Bonesteel, SD 57317, USA
Address: Presho, SD 57568, USA
Address: White Lake, SD 57383, USA
Address: S Main St, White Lake, SD 57383, USA
Address: Selby, SD 57472, USA
Address: 500 Walworth St, Selby, SD 57472, USA
Address: Alexandria, SD 57311, USA