The 8 Most Horrifying Disasters That Ever Happened In South Dakota
Although there have been many beautiful and amazing things that have happened in our state, there have also been some absolutely devastating natural disasters in South Dakota, too. Looking back, here are some of the worst South Dakota natural disasters that you may or may not remember: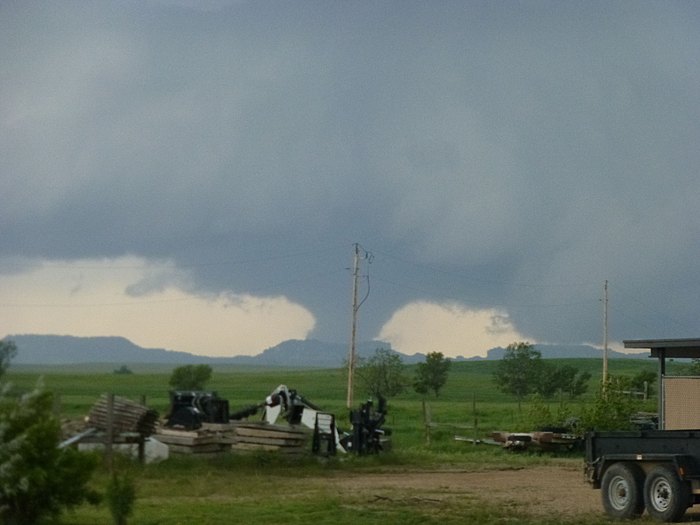 Although we've seen our fair share of South Dakota natural disasters, our state and its people are beautiful and resilient; and many of us do what we can to prepare for our extreme weather. Do you remember any of these disasters? Share your memories with us in the comments.
OnlyInYourState may earn compensation through affiliate links in this article. As an Amazon Associate, we earn from qualifying purchases.
More to Explore
South Dakota Natural Disasters
What kind of natural disasters in South Dakota are there?  
South Dakota is beautiful, but unfortunately, it is not immune to natural disasters – some of which can be truly horrific. During the summer months (and sometimes other seasons, too), South Dakota can see a fair share of tornadoes, with an average of 36 twisters confirmed per year. It's also home to some of the gnarliest blizzards and cold-weather conditions in the United States, and even without the bitter cold of a blizzard, the state sees at least 30 inches of snow per year. Flooding is another issue, which is illustrated by the catastrophic Black Hills flood of 1972, which was one of the deadliest in United State History.  
What are some of the most notorious South Dakota disasters?  
Well, obviously, there's the Black Hills flood of 1972, which was so bad it's worth mentioning twice. But what about some other notorious South Dakota disasters? Some are natural and others are caused entirely by man, but no matter what, they end up going down in the history books as simply the worst. Other notable disasters in South Dakota include the Great Flood of 1993, and the absolutely horrific Schoolhouse Blizzard of 1888 in which 235 people – including lots of children stranded at school – died. The White Draw fire was another notorious disaster in South Dakota, which burned a total of 8,640 acres. Yikes!   
What are some scary, bad things that happened in South Dakota?  
South Dakota is a pretty safe place, overall, but unfortunately, sometimes dark or bad things still happen – much like with just about anywhere. Some of the most notable bad things that happened in South Dakota include the infamous and notorious Mathis family murders of 1981, in which an entire family – well, everyone but the patriarch – was shot to death in their beds while they slept. Although he was later acquitted of the crime, there have been no other suspects other than him. Another notorious scary event in South Dakota was the heat wave of 1995, which claimed several lives and spawned numerous derecho storms, which are highly destructive and very dangerous.  
Related Articles
Explore South Dakota
Featured Addresses