Most People Don't Know These 8 Hidden Gems In South Dakota Even Exist
You may think that because you have lived your whole life in South Dakota, you know all there is to know. But these 8 hidden gems just might prove you wrong. There is so much to experience and be proud of in our state. How many of these hidden gems in South Dakota have you visited?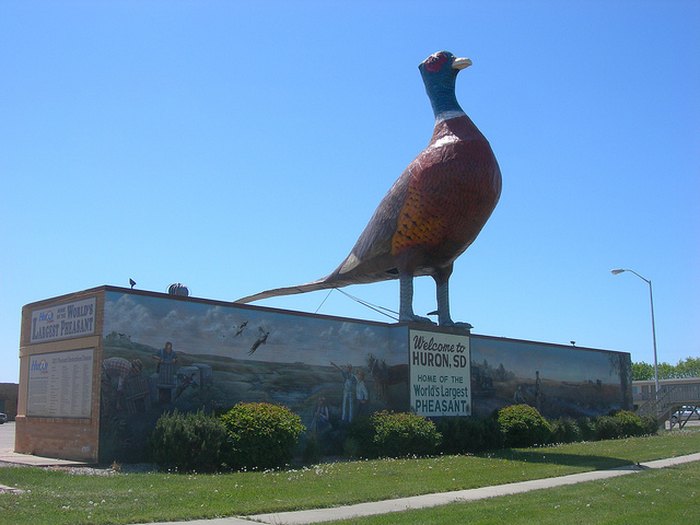 How many of these hidden gems in South Dakota have you seen in real life? Which hidden gems did we miss?
OnlyInYourState may earn compensation through affiliate links in this article.
Address: World's Largest Pheasant, Huron, SD 57350, USA
Address: Big Sioux State Recreation Area, 410 W Park St, Brandon, SD 57005, USA
Address: South Dakota Air and Space Museum, 2890 Davis Dr, Ellsworth AFB, SD 57706, USA
Address: Lake Vermillion State Recreation Area, 26140 451st Ave, Canistota, SD 57012, USA
Address: Sand Lake National Wildlife Refuge, 39650 Sand Lake Dr, Columbia, SD 57433, USA
Address: Wind Cave National Park, South Dakota, USA
Address: Queen City Bakery, 324 E 8th St, Sioux Falls, SD 57103, USA
Address: 1880 Train - Hill City Depot, 222 Railroad Ave, Hill City, SD 57745, USA
hidden gems in South Dakota
July 06, 2021
What are some little-known places in South Dakota?
As you likely gathered from the above article outlining the best hidden gems in South Dakota, this state is filled with so many little-known places. Some of them include the Nicollet Tower in Sisseton, Colonial House Restaurant and Bar in Rapid City, Porter Sculpture Park in Montrose, the Giant Pheasant in Huron, McCrory Gardens in Brookings, Pease Creek Recreation Area in Geddes, Prairie Edge Trading Co. & Galleries in Rapid City, Spokane Ghost Town, Everest Cuisine in Rapid City, Spirit Mound Historic Prairie in Vermillion, Devil's Gulch in Garretson, Brant Lake, and Splash Central Waterpark in Huron.
Does South Dakota have any hidden parks?
One of the most unique and hidden parks in South Dakota is the Petrified Wood Park and Museum in Lemmon. Meandering through the park, you'll discover one of the largest collections of petrified wood in the country. There's also a small museum on the property that's crafted out of petrified wood. It's a fascinating South Dakota destination that definitely belongs on your radar.
Are there any hidden caves in South Dakota?
Rushmore Cave is one of the most fascinating hidden caves in South Dakota. Located in Keystone, this massive cavern is covered in otherworldly rock formations. Tours of the cave are available and will take you through the cavern system in the most unforgettable way. Staircases and walkways ensure that you can travel through safely, all the while admiring the vast collection of stalactites and stalagmites.