There's No House In The World Like This One In South Dakota
There is a place in South Dakota that is any Lord of the Rings and Hobbit fan's dreams come true. This place almost seems like a fairy tale on its own, but it is actually real and filled with painstakingly added details that anyone can appreciate, fan or not.
This wondrous place is known as the Chateau de Soleil – or rather, the entire property is known as that. The place we are focusing on in particular is a hobbit treehouse. Yes, you read that right. Just take a look…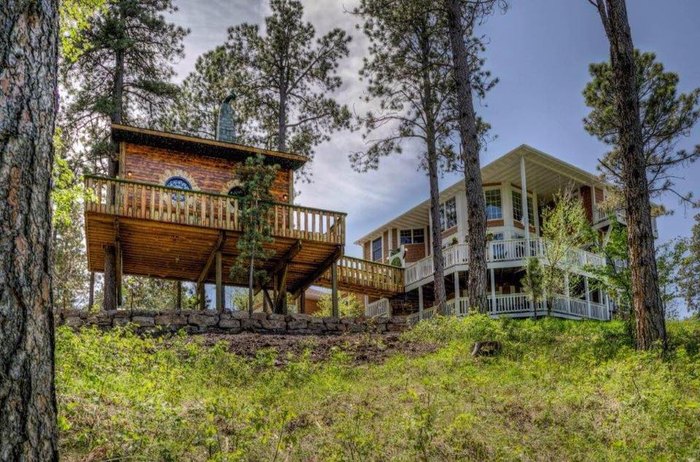 The rest of the Chateau features equally amazing rooms and fantastic views of the Black Hills. And the best part is that you can actually stay there as a guest, but only for a limited time. The owners have decided to keep it open for one more year before making it their own home. For more information, go here.
OnlyInYourState may earn compensation through affiliate links in this article.