The Tiny South Dakota Ghost Town That Dried Up And Disappeared Completely
South Dakota's ghost towns are fascinating remnants of history and can easily evoke nostalgia for times long gone. Here's a little town with a heartbreaking story that's hard to forget; these ghost towns in South Dakota all seem to have intriguing histories, but some are sadder than others. Take Ardmore, for example: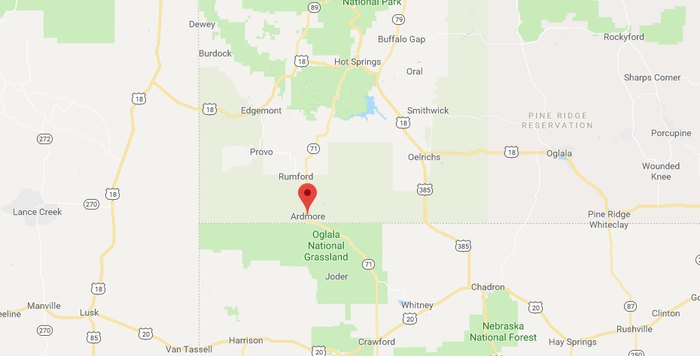 Have you ever visited Ardmore? If you're interested in exploring more of South Dakota's ghost towns, check out Scenic, an abandoned town with an eerie atmosphere.
OnlyInYourState may earn compensation through affiliate links in this article.
More to Explore
Ghost Towns in South Dakota
What are some creepy places in South Dakota?  
South Dakota is a lonesome state that certainly isn't without its ghosts. There are more than a handful of eerie, creepy, and maybe even downright haunted places scattered all over the state, including numerous houses, homesteads, and even ghost towns.
Some of the state parks are even said to be haunted, too, like Sica Hollow State Park, which tends to give people the willies even when they're not sure why. The grounds are thought to be haunted by Native American folks and their spirits, and sometimes folks report the stream turning red and hearing what sounds like war drums in the distance despite there being nobody present with drums at all.
Other truly creepy places in South Dakota that we love (for some reason) include: 
The old Orpheum Theatre in Sioux Falls

The Mount Moriah Cemetery (which is said to be haunted by the likes of Calamity Jane herself)

Old Devil's Gulch
If you're a fan of spooky places in South Dakota like we are, you'll probably want to check out this list of a bunch of horribly creepy things you can do here.  
Where was Ardmore, South Dakota? 
Ardmore is an unincorporated community lurking in Fall River County. It sits about a mile north of the South Dakota/Nebraska state line, and it was established in 1889 by European-American settlers. It was never an enormous place, though it did enjoy some success during the Great Depression, during which the town survived supposedly without a single household or family needing to go on welfare. Unfortunately, however, Ardmore was not to last, and as folks moved away and agricultural efforts in the area declined, the population began to steadily decrease. It is now, for the most part, entirely abandoned; it sits now as a ghost town and the last time anyone was confirmed to have lived there at all was in 1980 when the census showed a meager population of just 16 people.  
Related Articles
Explore South Dakota
Featured Addresses