When And Where To Expect South Carolina's Fall Foliage To Peak This Year
With the last day of summer quickly approaching on September 21st, and the first day of autumn arriving on September 22nd, it's time to start plotting a day trip (or longer) to do some leaf peeping this year. Now you may be wondering, "when is fall in South Carolina?" Each year, the folks at smokymountains.com use a special set of data points they push through their proprietary algorithm that miraculously predict the progression of fall foliage changes across the continental United States. It's fascinating to peek into how the cold weather and subsequent leaf change progress throughout the country!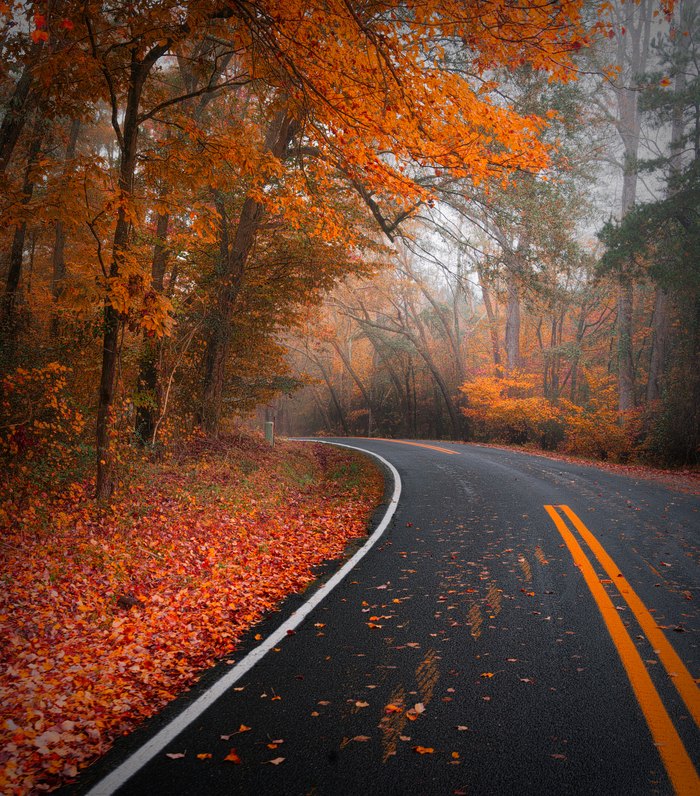 There are lots of reasons to love the fall season in South Carolina. Looking forward to cooler temperatures reigns high on the list for most, but those fall colors are really something else! What's your favorite season in South Carolina?
The folks at SmokyMountain.com use a number of key factors in creating their annual interactive map (see it here). They include historical precipitation, NOAA precipitation forecasts, elevation, actual temperatures, temperature forecasts, and average daylight exposure. They put them all together and send the information through their special algorithm to create nearly 50,000 data points on the continental U.S. map, which in turn, propagates the weekly forecasts you see on their map. Not all predictions will be 100% accurate, but the professionals at smokymountains.com have been producing this map each fall for nearly ten years. This year, they plan to add a mid-season update for the first time ever.
If you were wondering "When is fall in South Carolina?" We hope this helped! If you have any other questions, make sure to leave them in the comments below.
Need a little help planning your fall leaf peeping trip? Read all about why you should Take This Gorgeous Fall Foliage Road Trip To See South Carolina Like Never Before.
Address: South Carolina, USA
When Is Fall In South Carolina
September 09, 2022
What is there to do in the fall in South Carolina?
There are so many great ways to experience fall in South Carolina, it's almost hard to choose your favorite. Whether you want to get out into the mountains and hike, bike along the curvy mountain roads, stroll through a park exploding in autumn color or hit up a corn maze or two, there are tons of great ways to enjoy the autumn season in South Carolina.
Is South Carolina nice in the fall?
Absolutely! Many people think of the northern states first when they're thinking about fall, but South Carolina brings something special to the table during this cooler season.  The heat of the summer breaks, and many of the quaint small towns and parks absolutely come alive with bright golds, crimson reds, and vibrant oranges during the autumn season.
Which month is fall in South Carolina?
The four weeks from mid-October through mid-November are your best bet for exploring the state if you want to see some fall color action. During those dates, the entire state should be alive with the autumn colors!
Address: South Carolina, USA