The Cinnamon Rolls Are A Major Crowd Pleaser At The Devine Cinnamon Roll Deli In South Carolina
Have a straight-up craving for something sweet? There's a restaurant for that (plenty of them, in fact). Love having a sweet dessert after your breakfast or lunch? The same restaurant can take of that, too – especially if you have a weakness for cinnamon rolls. At The Devine Cinnamon Roll Deli in Columbia, you'll calm that sweet tooth of yours like never before with cinnamon roll delights the likes of which you've probably never dreamed of.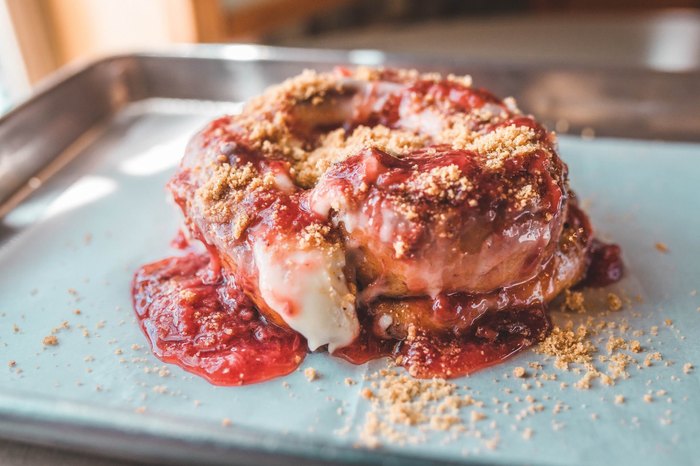 Indulge your taste buds at The Devine Cinnamon Roll Deli six days a week, Tuesday through Sunday from 7 a.m. – 2 p.m. Learn more on the official website and find more photos to drool over on their Facebook page here.
Address: 2617 Devine Street, Columbia, SC, 29223
For more things to do while you're in Columbia, go check out the Sandhills Farmers Market and then walk through the hidden gardens outside the Governon's mansion.