These 14 Restaurants In South Carolina Will Truly Treat Your Tastebuds
South Carolina is rich in out-of-the-way and unique restaurants. From southern fried chicken to seafood, we really do have it all.  The following are the 14 best local restaurants in South Carolina that should be on everyone's must-try list!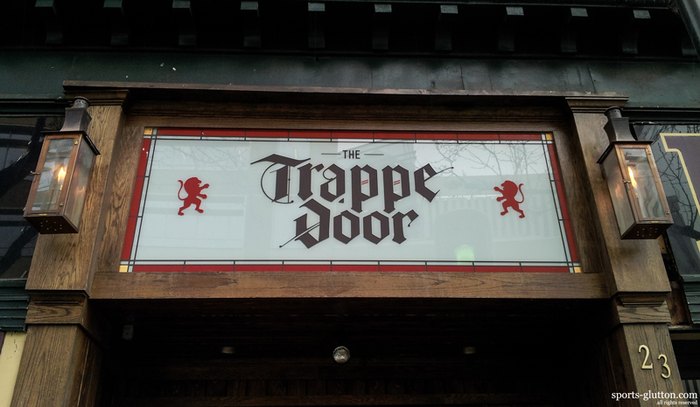 With all the unique and must-try's in South Carolina, this list could be miles long. Instead I took a piece from every corner to give you just a 'taste' of what South Carolina had to offer. What are you favorite places to eat?
Now, I do believe it is time for me to create a food crawl list! How about you? Here is a South Carolina restaurant bucket list to get you started.
OnlyInYourState may earn compensation through affiliate links in this article.
Address: Trappe Door, 23 W Washington St, Greenville, SC 29601, USA
Address: 10456 Ellenton St, Barnwell, SC 29812, USA
Address: 409 Main St, Graniteville, SC 29801, USA
Address: 4952 Sunset Blvd, Lexington, SC 29072, USA
Address: 1179 Sam Rittenberg Blvd, Charleston, SC 29407, USA
Address: Seewee Restaurant, 4808 N Hwy 17, Awendaw, SC 29429, USA
Address: 827 Harden St #1001, Columbia, SC 29205, USA
Address: 711 S Irby St, Florence, SC 29501, USA
Address: 6401 N Kings Hwy, Myrtle Beach, SC 29572, USA
Address: 1137 Morrison Dr, Charleston, SC 29403, USA
Address: Yogi Bear Honey Fried Chicken, 514 S 5th St, Hartsville, SC 29550, USA
Address: 504 12th St, West Columbia, SC 29169, USA
Address: The Beacon Drive-in, 255 John B White Sr Blvd #6047, Spartanburg, SC 29306, USA
Address: 1178 Main Hwy, Bamberg, SC 29003, USA
Best Local Restaurants In South Carolina
August 28, 2020
What are the best hidden gem restaurants in South Carolina?
Wondering where to dine in South Carolina that might be easily missed? Uncover these hidden gems and you'll be glad you did. For some tasty seafood, visit Luvan's Fish Camp in Conway, South Carolina. It's a bit out of the way and hard to find, but worth the search. Their food is fantastic and easily worth any miles to reach. Another treasure worth uncovering is The Coast Bar & Grill in Charleston. Tucked away in an alley, this restaurant is in what used to be a warehouse but is now a restaurant serving amazing dishes. They have a menu with seafood and American classics.
Where can I dine at the most beautiful restaurant in South Carolina?
Visit the best restaurants in South Carolina for a great meal and a lovely view. Pumpkintown Mountain is all of that and more. Located along a scenic highway near Pickens, South Carolina, and just a stone's throw from Table Rock State Park, this place is the whole package. The building itself is unique and beautiful to behold, the surroundings are truly magical, and the food is top-notch. Pumpkintown Mountain is also a general store with gifts and treats to take home with you.
What are the most unique restaurants in South Carolina?
Enjoy some truly unique South Carolina dining experiences at some of the state's unique restaurants. If you love all things bacon, visit the Bacon Bros. Public House in Greenville, South Carolina. Along with all the fun bacon-themed meals, their meats are just in general drool-worthy. For a quirky stop, visit Pat's Cash and Carry. This no-frills eatery is out in the country and includes a nice little country store as well as some of the best hotdogs you'll ever try. It's like stepping back in time to when things were simpler.