Stumphouse Tunnel Is A Haunted Tunnel In South Carolina That Has A Dark History
There is a haunted tunnel in South Carolina that usually gives people the creeps when they visit, but most don't know the real reason why.
Visitors to Stumphouse Tunnel in Walhalla, South Carolina often mistake the fears they experience while visiting the failed railroad tunnel as simply a fear of being in closed places, or possibly a fear of dark places. Little do some know that Stumphouse Tunnel is actually haunted. Here's how and why: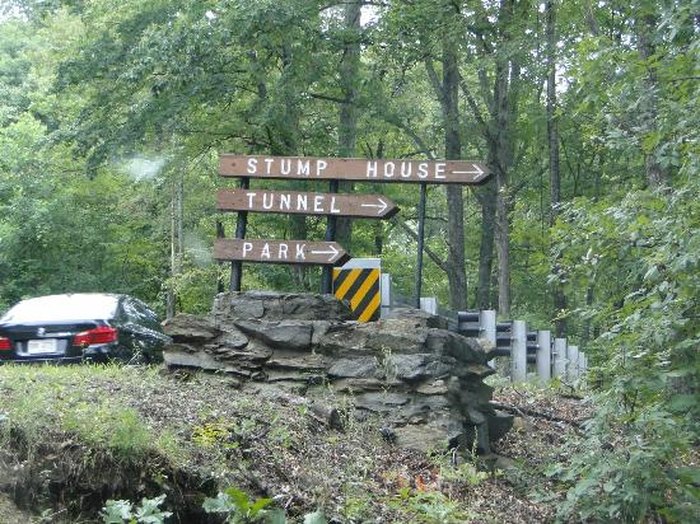 Have you visited this haunted tunnel in the Upstate of South Carolina? Did you feel panicky or scared while exploring? We'd love to hear about your experience in our comments. If you'd like to post a photo (we'd love to see them!) then you'll be able to do that in our Facebook comments.
Love the thrill of chasing ghosts? Check out our previous article: Driving Down This Haunted Road In South Carolina Will Give You Nightmares.
Address: Stumphouse Tunnel, Stumphouse Tunnel Rd, Walhalla, SC 29691, USA
Haunted Tunnel In South Carolina
May 21, 2020
What is the most haunted place in South Carolina?
Among all the haunted places in South Carolina, there are only a few that could be considered not only the creepiest in the state but even in the entire country. The Poinsett Bridge, located near Landrum, is one of those spots that some say is one of the most haunted in the nation. The bridge, built in 1820, can look quite picturesque during the day, but apparently at night its an entirely different story. According to the accounts of visitors, creepy things happen at this bridge after dark. People report feeling a ghostly hand touch them, or seeing floating orbs cross their vision. Paranormal investigations have taken place here with hundreds of photos having unexplainable things in them. If you believe in ghosts, you'll definitely want to avoid the Poinsett Bridge.
Are there any ghost towns in South Carolina?
There are plenty of creepy stories from South Carolina that range in somewhat believable to outright absurd. What's not made up, however, are the state's ghost towns. There are towns throughout SC that have been long since abandoned and now look like creepy remnants and nothing more. Nature may be overtaking them, such in the case of Pinckneyville. This town was started in 1791 with big plans to be a metropolis of sorts. Of course, that never came to be, and Pinckneyville has been abandoned for decades, disappearing into the forest that's growing over what remains. It's haunting to see, but fascinating nonetheless.
What are the most popular ghost stories in South Carolina?
Feeling up to some South Carolina ghost stories? Whether you're a believer or a skeptic, there are some spooky tales from the Palmetto State that'll make you want to keep the lights on at night. From Friday the 13th high school ghosts to a spooky light that'll chase you down if you encounter it, there are quite a few legends of ghouls and spirits. You can read about some of the creepiest ones by clicking here.
Address: Stumphouse Tunnel, Stumphouse Tunnel Rd, Walhalla, SC 29691, USA