Here Are The 10 Safest And Most Peaceful Places To Live In South Carolina
Everyone is concerned about safety, both for themselves and their family. We can't blame them – we are too! When you make the decision to move, the safety of your new town is one of the most important factors to consider. So, we turned to SafeWise's 2022 Safest Cities list to bring you the most up-to-date information on the most peaceful places in South Carolina. Take a look and let us know if your town made the list of the top 10 places to live in South Carolina based on safety!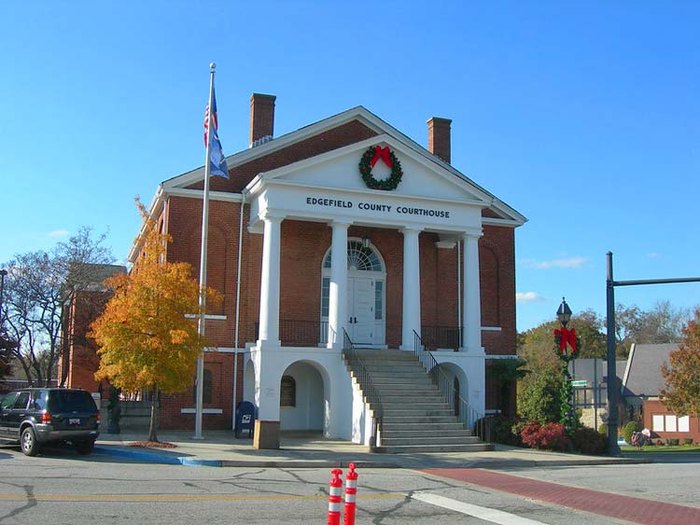 Based solely on safety, these are the top 10 places to live in South Carolina at the time of this writing. Of course, if you follow the link above, you will be able to see the entire list. Some of them are quite surprising. You never know, you may find your next move right on this very list! Have you visited one of these towns, or do you live there currently? Let us know about any fun things to do in small-town South Carolina.
Have a town you'd like to see us feature? Tell us about it by filling out this form.
OnlyInYourState may earn compensation through affiliate links in this article.
Most Peaceful Places in South Carolina
November 08, 2021
What are some truly beautiful places in South Carolina?  
Oh, South Carolina: how do we love thee? Let us count the ways. We're pretty lucky that South Carolina is so scenic; there's plenty to do and see here, and a lot of it is truly breathtaking and remarkably photogenic. For example, everyone needs to check out the world-famous Angel Oak tree, which grows here and is known to be one of the oldest trees in all of North America. There's also Caesar's Head State Park, an incredible place with amazing views, and the Hilton Head Lighthouse is photogenic and fun to visit as well. Our beaches, like Hunting Island, are beyond gorgeous. Some of the old plantations, despite their dark histories, are visually beautiful, too. South Carolina is a lovely state; you've just got to know where to look. For additional information about all these we mentioned here, and more of our favorite beautiful places in South Carolina, take a look at this article.  
What are the most dangerous places in South Carolina?  
South Carolina is beautiful, but it's not without its less-safe places. Some of the most dangerous places in South Carolina as of the time of this writing include Columbia, Walterboro, Hartsville, Spartanburg, and Anderson. Even more dangerous than those are Dillon and Lake City, and most dangerous of all is the town of Bishopville. Overall, South Carolina isn't a scary or bad place to live; it's a gorgeous state with plenty of things to do and see, but as with anywhere, you've just got to make sure to take steps to be safe no matter where you're located (but particularly if you're in some of those places). In Bishopville, your chances of being the victim of a violent crime are 1 in 65.