These 9 Restaurants In Rhode Island Don't Look Like Much… But WOW, They're Good
When it comes to amazing restaurants, the biggest problem in Rhode Island is having too many choices! From traditional Italian, amazing seafood, and so much more, there is no shortage of wonderful food destinations. There are some, however, that might not look like much from the outside, but the food is so good the exterior doesn't bother you at all. In fact, it adds to the charm. Here are nine hidden gem restaurants in Rhode Island that you might not expect much from on the outside, but what you'll find inside will bring you back again and again.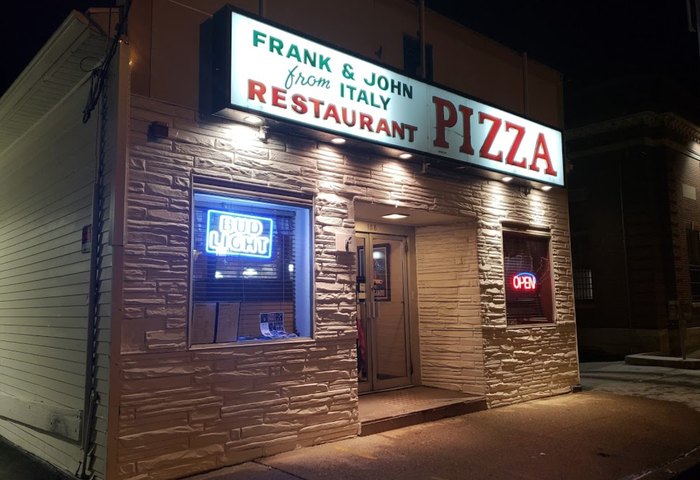 Are there any other hidden gem restaurants in Rhode Island you would add to this list? Let me know in the comments.
OnlyInYourState may earn compensation through affiliate links in this article.
Address: 186 Main St, East Greenwich, RI 02818, USA
Address: 92 Spruce St, Providence, RI 02903, USA
Address: 4 Redmond St, Warren, RI 02885, USA
Address: 98 School St, North Smithfield, RI 02896, USA
Address: 903 Chalkstone Ave, Providence, RI 02908, USA
Address: 122 Fountain St, Providence, RI 02903, USA
Address: 2005 Broad St, Cranston, RI 02905, USA
Address: 1138 Post Rd, Warwick, RI 02888, USA
Address: 94 Carpenter St, Providence, RI 02903, USA
Hidden Gem Restaurants In Rhode Island
April 29, 2021
What are the best local restaurants in Rhode Island?
Although chain restaurants do exist throughout the Ocean State, there are thankfully countless wonderful, locally-owned eating establishments as well. Every corner of Rhode Island seems to be teeming with fantastic food, so it's hard to pinpoint what is actually the best. You may discover the best meal of your life in a small Rhode Island town or head to Federal Hill for some of the best Italian food at one of the many restaurants there. Your choices are absolutely endless!
What are the best hole-in-the-wall restaurants in Rhode Island?
Finding a good hole-in-the-wall restaurant is like finding treasure. These unassuming places that offer fantastic meals are hidden all around the state. Royal Fried Chicken is one such place and it offers some of the best fried chicken in the state. If you're in the Middletown area, head to Becky's BBQ, a tiny cozy restaurant with some amazing slow-cooked pulled pork and beef, ribs, and some hearty sides. 
Are there any food road trips or trails I can take in Rhode Island?
For a foodie state like Rhode Island, there are several food-related road trips and trails we have put together over time. Do you want to find places for some good chowder or "chowda?" If the answer is yes, then take our incredible Chowda Trail where you'll stop at places like The Lodge Pub in Lincoln and Evelyn's Drive-In located in Tiverton (Evelyn's also happens to have one of the best lobster rolls in the Ocean State). If you're looking for a sweeter sort of trek, take our Donut Trail and satisfy that sweet tooth of yours!