The Charming Out Of The Way Flea Market Near Pittsburgh You Won't Soon Forget
How would you classify yourself as a shopper? Are you a treasure hunter, always on the prowl for those hidden gems? Or, are you all about finding good deals? Well, regardless of which category you fall in, you're absolutely going to love this charming flea market. At Miller's Crossing Fleatique in Pittsburgh, you're sure to find a plethora of hidden gems at reasonable prices.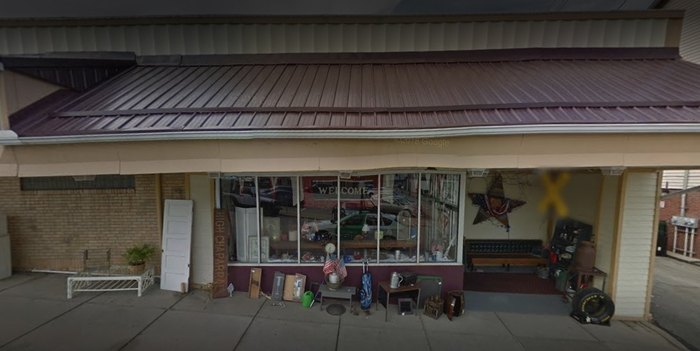 Have you ever been to this flea market? Do you think that it's one of the best flea markets in Pittsburgh? Share your experience in the comments! Then, read about 10 other must-visit flea markets in Pittsburgh.
OnlyInYourState may earn compensation through affiliate links in this article.
Pittsburgh Adventures
February 26, 2023
Are there any good farmers markets in Pittsburgh that I should visit? 
If you want to keep shopping till you drop, but need some fuel for the adventure, look no further than one of these many amazing farmers markets in Pittsburgh:
Bloomfield Saturday Market offers live music and cooking demonstrations alongside its large collection of produce, baked goods, and more.
Fox Chapel farmers market has games like cornhole for a while you shop and lots of variety. Keep your eyes peeled for local cheeses.
At Freedom Falls Farmers Market you can pick up all the ingredients you need to make a meal and then grab a sandwich or donut when you decide against cooking!
Can I visit any aquariums or zoos in Pittsburgh? 
Flea markets make for great day trips, and you know what else does, visiting the aquariums and zoos in Pittsburgh such as:
The National Aviary is a zoo just for birds. In their rainforest exhibit all manner of species from all around the world will fly over your head and walk across your path, it's truly magical.
Pittsburgh Zoo which offers a wide variety of animals is sure to be fun for the whole family, and on occasion, they even offer overnights so you can observe the animal's evening habits.
The PPG Aquarium is a two-for-one deal with the zoo so you will be getting a LOT for the cost of admission. Listed as one of the 35 best aquariums in America, there are so many undersea species to spot!
Which museums in Pittsburgh have the coolest collections?
Another fun way to go treasure hunting that's a bit lighter on your funds is with museum adventures, some must visit quirky museums in Pittsburgh are:
The Bayernhof Museum is a museum of music that holds a well-cared-for collection of music boxes, instruments, and recorded music from all throughout history.
Trundle Manor is self-described as a tourist trap, but nevertheless, its collection of primarily medical oddities is sure to amuse and entertain.
The Living Dead Museum is an ode to all things Dawn of the Dead, which was filmed in Pittsburgh. You can find movie props and clips from the film on display here.