The 20 Best Places In Pennsylvania To Go On An Unforgettable Picnic
Time to gather your peanut butter and jelly, your grapes, your Oreos, and whatever else you think would be good to eat on a picnic. Grab your boyfriend, your girlfriend, your husband, wife, children, or grandma. It's time to celebrate beautiful weather days by eating outside! Here are some of the best places for a picnic in Pennsylvania: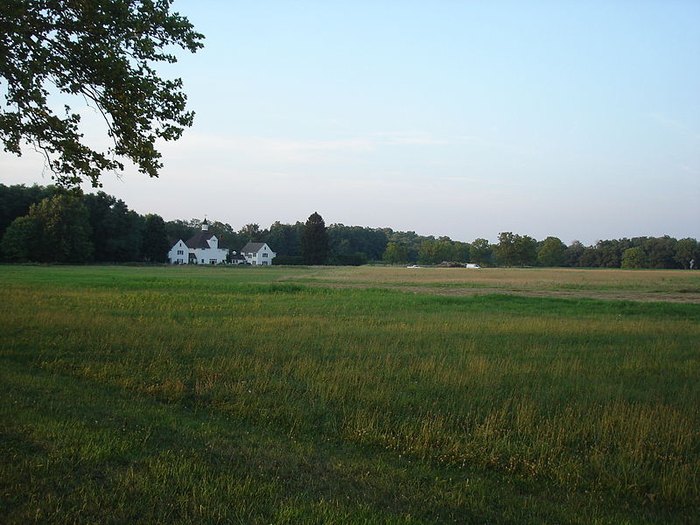 What are your favorite picnic spots? Are there any others you would add to this list of best places for a picnic in Pennsylvania? Share in the comments below!
If you love parks, check out these 10 under-appreciated state parks to visit in Pennsylvania.
Address: Tyler State Park, Newtown, PA, USA
Address: Big Pocono State Park, 980 Camelback Rd, Tannersville, PA 18372, USA
Address: Salt Springs State Park, 2305 Salt Springs Rd, Montrose, PA 18801, USA
Address: Ricketts Glen State Park, 695 PA-487, Benton, PA 17814, USA
Address: Tuscarora State Park, Barnesville, PA 18214, USA
Address: Susquehannock State Park, 1880 Park Dr, Drumore, PA 17518, USA
Address: Memorial Lake State Park, 18 Boundary Rd, Grantville, PA 17028, USA
Address: Colton Point State Park, 927 Colton Rd, Wellsboro, PA 16901, USA
Address: Bald Eagle State Park, 149 Main Park Rd, Howard, PA 16841, USA
Address: Colonel Denning State Park, 1599 Doubling Gap Rd, Newville, PA 17241, USA
Address: Buchanan's Birthplace State Park, 6235 Aughwick Road, Fort Loudon, PA 17224, USA
Address: Whipple Dam State Park, 3746 Laurel Run Rd, Petersburg, PA 16669, USA
Address: Sizerville State Park, 199 E Cowley Run Rd, Emporium, PA 15834, USA
Address: Elk State Park, 631 E Branch Dam Rd, Wilcox, PA 15870, USA
Address: Shawnee State Park, 132 State Park Rd, Schellsburg, PA 15559, USA
Address: Laurel Hill State Park, 1454 Laurel Hill Park Rd, Somerset, PA 15501, USA
Address: Cook Forest State Park, Leeper, PA 16233, USA
Address: Chapman State Park, 4790 Chapman Dam Rd, Clarendon, PA 16313, USA
Address: Oil Creek State Park Trail, Titusville, PA, USA
Address: Raccoon Creek State Park, 3000 PA-18, Hookstown, PA 15050, USA
Best Places For A Picnic In Pennsylvania
June 02, 2021
Where can I go for outdoor dining in Pennsylvania?
When the weather gets warm, most of us want to be outside, even when we go out to a restaurant. Head to this post to read about 10 Pennsylvania Restaurants With Gorgeous Outdoor Patios to plan your next dining experience.
Where are the best parks in Pennsylvania?
There's no arguing the beauty of Pennsylvania parks which offer visitors numerous ways to connect with nature and spend time outdoors. Click here to read about a few of the lesser-known parks around the state. 
Where are the best places for camping in Pennsylvania?
If you want a unique camping experience, book a stay at the Delaware Water Gap/Pocono Mountains KOA Holiday Campground. Located in East Stroudsburg, you can either bring your tent or RV or book a stay in a cabin or even a covered wagon! 
Address: Tyler State Park, Newtown, PA, USA
Address: Big Pocono State Park, 980 Camelback Rd, Tannersville, PA 18372, USA
Address: Salt Springs State Park, 2305 Salt Springs Rd, Montrose, PA 18801, USA
Address: Ricketts Glen State Park, 695 PA-487, Benton, PA 17814, USA
Address: Tuscarora State Park, Barnesville, PA 18214, USA
Address: Susquehannock State Park, 1880 Park Dr, Drumore, PA 17518, USA
Address: Memorial Lake State Park, 18 Boundary Rd, Grantville, PA 17028, USA
Address: Colton Point State Park, 927 Colton Rd, Wellsboro, PA 16901, USA
Address: Bald Eagle State Park, 149 Main Park Rd, Howard, PA 16841, USA
Address: Colonel Denning State Park, 1599 Doubling Gap Rd, Newville, PA 17241, USA
Address: Buchanan's Birthplace State Park, 6235 Aughwick Road, Fort Loudon, PA 17224, USA
Address: Whipple Dam State Park, 3746 Laurel Run Rd, Petersburg, PA 16669, USA
Address: Sizerville State Park, 199 E Cowley Run Rd, Emporium, PA 15834, USA
Address: Elk State Park, 631 E Branch Dam Rd, Wilcox, PA 15870, USA
Address: Shawnee State Park, 132 State Park Rd, Schellsburg, PA 15559, USA
Address: Laurel Hill State Park, 1454 Laurel Hill Park Rd, Somerset, PA 15501, USA
Address: Cook Forest State Park, Leeper, PA 16233, USA
Address: Chapman State Park, 4790 Chapman Dam Rd, Clarendon, PA 16313, USA
Address: Oil Creek State Park Trail, Titusville, PA, USA
Address: Raccoon Creek State Park, 3000 PA-18, Hookstown, PA 15050, USA