8 Lesser-Known State Parks In Pennsylvania That Will Absolutely Amaze You
Pennsylvania's a nature- and outdoor-lover's dream. Why? Well, just consider that PA is home to 121 state parks, which give us plenty of outdoor spots to explore. Still, with all those state parks, some do tend to get overlooked. Make a promise to yourself to visit some of the lesser-known state parks in Pennsylvania, where you'll discover local wildlife, incredible trails, and gushing waterfalls. What could be better?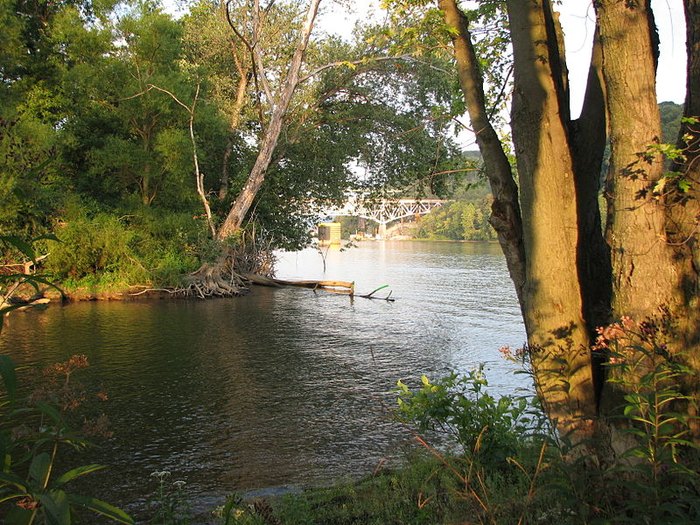 Which of these lesser-known parks in Pennsylvania is your favorite to visit? Join the conversation in the comments, and let us know! Then, click here to read about an absolutely spectacular trail in Salt Springs State Park that leads to two waterfalls.
Address: Allegheny Islands State Park, Cheswick, PA 15024, USA
Address: Erie Bluffs State Park, 11100 W Lake Rd, Lake City, PA 16423, USA
Address: Ravensburg State Park, 2388 Rauchtown Rd, Jersey Shore, PA 17740, USA
Address: Trough Creek State Park, 16362 Little Valley Rd, James Creek, PA 16657, USA
Address: Poe Valley State Park, 136 Poe Valley Rd, Penn Township, PA 176832, USA
Address: Sizerville State Park, 199 E Cowley Run Rd, Emporium, PA 15834, USA
Address: Greenwood Furnace State Park, 15795 Greenwood Rd, Huntingdon, PA 16652, USA
Address: Locust Lake State Park Campground, Locust Lake Rd, Barnesville, PA 18214, USA
State Parks to Visit in Pennsylvania
January 26, 2022
What are the most popular state parks to visit in Pennsylvania?
If you don't mind crowds, Presque Isle State Park is a perennial favorite in the Keystone State. Home to Pennsylvania's one and only seashore, this 3,200-acre Pennsylvania state park borders Lake Erie, and is absolutely magnificent. It's also everyone's favorite; in 2019, it logged the highest attendance rate of any state park in Pennsylvania with 3,719,182 visitors! Why do we all love this Pennsylvania park so much? Well, let us count the ways! Presque Isle State Park boasts more than a dozen stunning, pristine sand beaches, drawing beach lovers from all over Pennsylvania. This park also boasts the only "surf swimming" in the state, and the beaches offer something for everyone, whether you're craving relative quiet or you want to be in the middle of all of the action. But wait… there's more! Waterworks Beach (Beach #7) and Pettinato Beach (Beach #8) are both ADA-accessible and offer a full menu of amenities, including ramps. You can also get a beach wheelchair from the Public Safety Building. Beautiful, accessible, and rife with opportunities for fun outdoor recreation, it's no wonder Presque Isle State Park is the most popular state park to visit in Pennsylvania!
What are the best Pennsylvania state parks for water recreation?
Spending time on or near the water, especially a lake, is never difficult when we live in the Keystone State. After all, our home state has more than 2,500 natural and human-made lakes! So water recreation is big here in PA. In addition to the superlative superstar that is Presque Isle State Park, Beltzville Lake in Pennsylvania is another amazing spot for water lovers. This hidden gem boasts some of the bluest water in the state, and all sorts of opportunities are available for adventure seekers at this 949-acres oasis. In addition to amazing swimming, boating and waterskiing are particularly popular on Beltzville Lake. You can also rent a kayak or a paddleboat during the warmer months to explore the expansive lake. But it's not *all* water-bound run here… if you prefer sticking to land, you'll find more than 15 miles of hiking trails, some with spectacular lake views. Read more about this amazing state park in Pennsylvania in this article.
Address: Allegheny Islands State Park, Cheswick, PA 15024, USA
Address: Erie Bluffs State Park, 11100 W Lake Rd, Lake City, PA 16423, USA
Address: Ravensburg State Park, 2388 Rauchtown Rd, Jersey Shore, PA 17740, USA
Address: Trough Creek State Park, 16362 Little Valley Rd, James Creek, PA 16657, USA
Address: Poe Valley State Park, 136 Poe Valley Rd, Penn Township, PA 176832, USA
Address: Sizerville State Park, 199 E Cowley Run Rd, Emporium, PA 15834, USA
Address: Greenwood Furnace State Park, 15795 Greenwood Rd, Huntingdon, PA 16652, USA
Address: Locust Lake State Park Campground, Locust Lake Rd, Barnesville, PA 18214, USA