A Secret Tropical Beach In Pennsylvania, The Water At Beltzville State Park Is A Mesmerizing Blue
Let's be honest. Most people wouldn't consider Pennsylvania a tropical spot, although it does have its fair share of hidden sandy beaches. But, if we close our eyes as we dig our feet in the warm sand at one of these beaches, we feel as though we're a million miles away, on a tropical beach leading straight into the ocean. Even better? Some of our beaches – like this beach with clear water in Pennsylvania – take us into a cool lake where the shimmering water is absolutely clear and refreshing.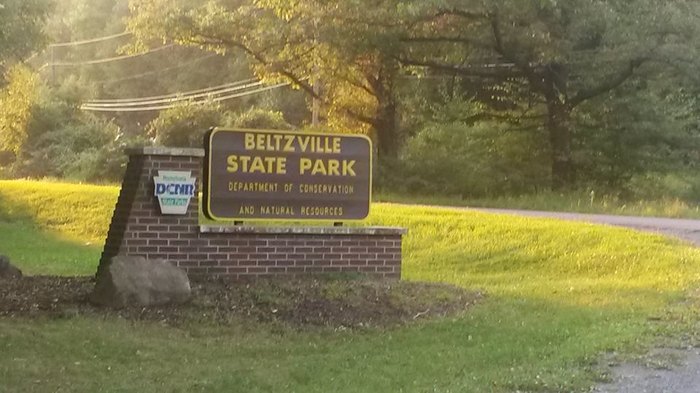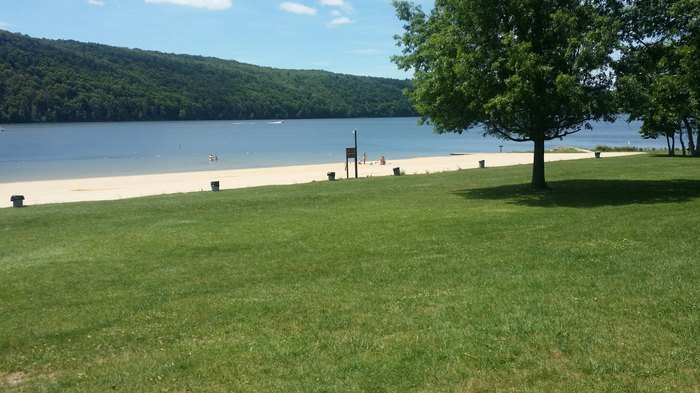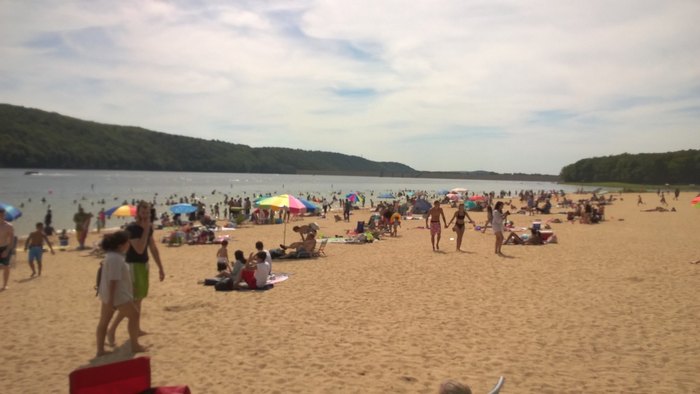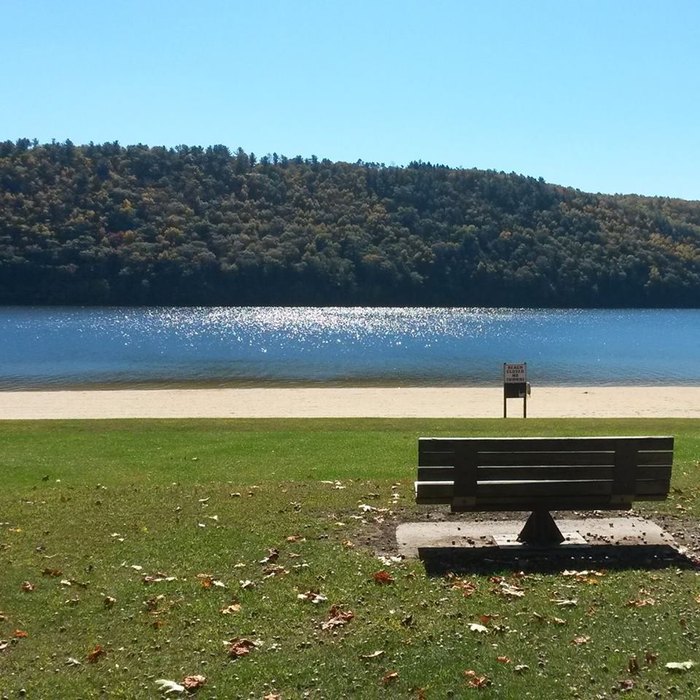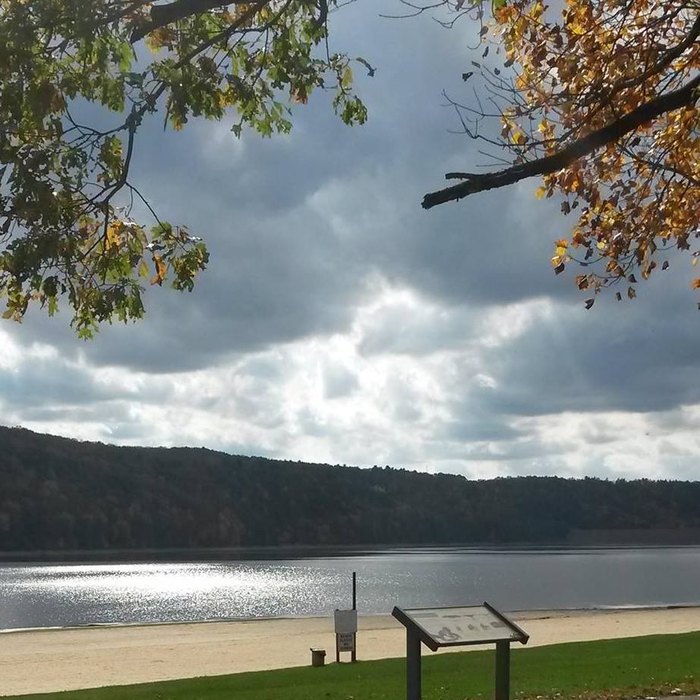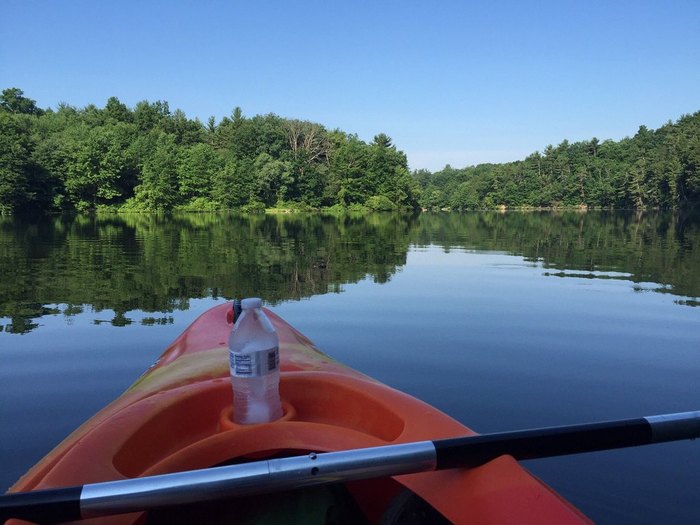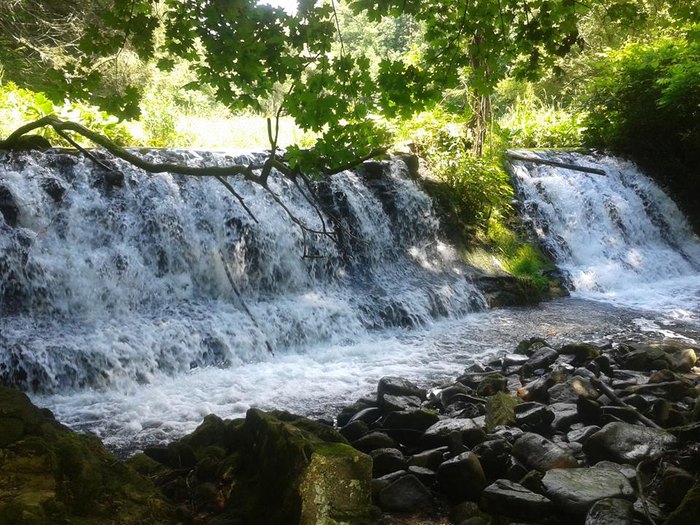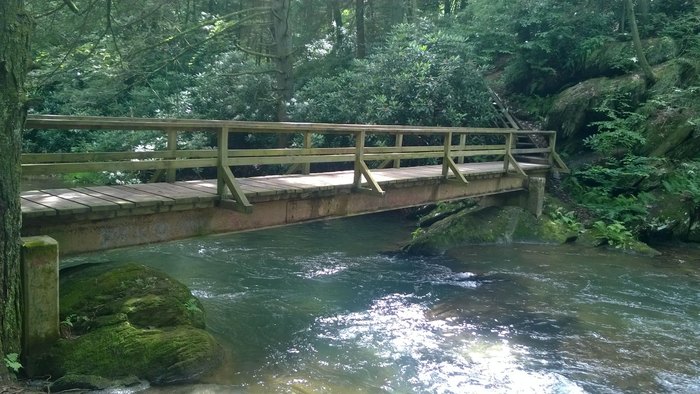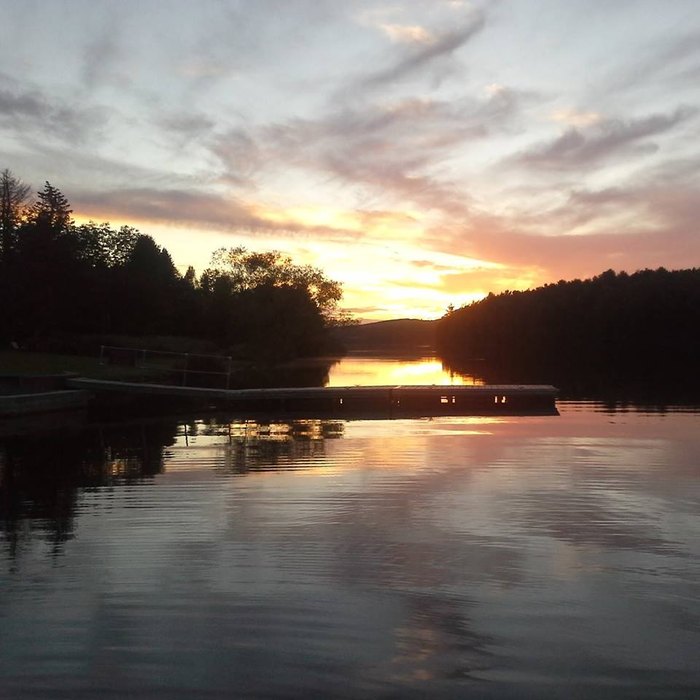 Do you have a favorite beach with clear water in Pennsylvania? Let us know in the comments! Then, click here to read about seven amazing beaches in Pennsylvania you'll want to visit before summer's end.
Address: 2950 Pohopoco Dr., Lehighton, PA 18235
beach with clear water in pennsylvania
April 07, 2020
Are there any other beautiful beaches in Pennsylvania?
As a landlocked state, you wouldn't really expect to find breathtaking beaches in Pennsylvania. However, you'll find a slew of beautiful beaches dotting the state, including 13 sandy beaches that lead to the crystal waters of Lake Erie. Budny Beach, also called Beach 10, features a long sandy beach and several amenities, including parking, a beach house, and a concession stand. Lake Erie also boasts some of the clearest water in Pennsylvania.
What lakes have the clearest water in Pennsylvania?
For some of the clearest water in Pennsylvania, look no further than Parker Dam State Park in Penfield. Parker Lake boasts some of the most beautiful, clear water, and it's perfect for a summertime swim. Soak up the sun on the sandy beach; build sand castles; or relax in the cool water.
If you prefer beautiful blue lake water, you can't go wrong at Lake Arthur at Moraine State Park in Butler. You have two beaches from which to choose at Moraine State Park – the 1,200-foot Pleasant Valley Beach and the 550-foot Lakeview Beach. The lake is also an ideal spot for sail boating, kayaking, and windsurfing.
What else is considered to be the most beautiful lake in Pennsylvania?
Beauty is in the eye of the beholder, especially when it comes to crowning the most beautiful lake in Pennsylvania. One of the most beautiful is Curwensville Lake, which boasts shimmering blue water and a sandy beach. Wade in the cool water, or try one of the many water activities. Kayaking, paddle boarding, and wake boarding are all popular activities at the lake.
Tucked in Pine Grove Furnace State Park, Laurel Lake is both breathtakingly beautiful and one of the coldest lakes in Pennsylvania. The lake's temperature generally hovers around 50 degrees Fahrenheit, which could make it uncomfortable for swimmers. However, it's perfect for boating and other activities.
Address: 2950 Pohopoco Dr., Lehighton, PA 18235