This Colorful Easter Egg Train Ride Is A Springtime Adventure In Pennsylvania You're Sure To Love
What better way is there to enjoy the beautiful Pennsylvania landscape this spring than an unforgettable train excursion? Hop aboard a dazzling Easter egg train ride, operated by Everett Railroad Company, and you can look forward to all sorts of seasonal festivities. No matter your age, you'll find this outing to be nothing short of enchanting. This not-to-be-missed train ride will run on April 13th, April 14th, and April 20th, so be sure to grab your tickets now! Here's more on this springtime adventure you're sure to love: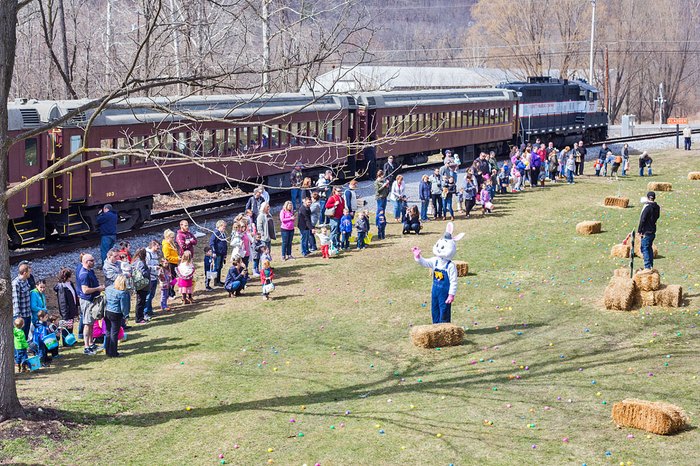 The Everett Railroad Train Station is located at 244 Loop Rd., Hollidaysburg, Pennsylvania. To learn more about this incredible excursion, you can visit the official website here. Have you taken a ride on the annual Easter EGGSpress train before? If so, we'd love to hear all about it!