Few People Know About This Oregon Lake That Comes And Goes
There is more than one lake called Lost Lake in Oregon, but this one really lives up to its name. This lake, which is not far from the town of Sisters in the heart of the Cascade Mountains, actually appears and disappears each year. It's curious and interesting, and it's certainly worth a visit. You're going to love learning about this mysterious lake in Oregon. Read on to learn more about it, and why it comes and goes!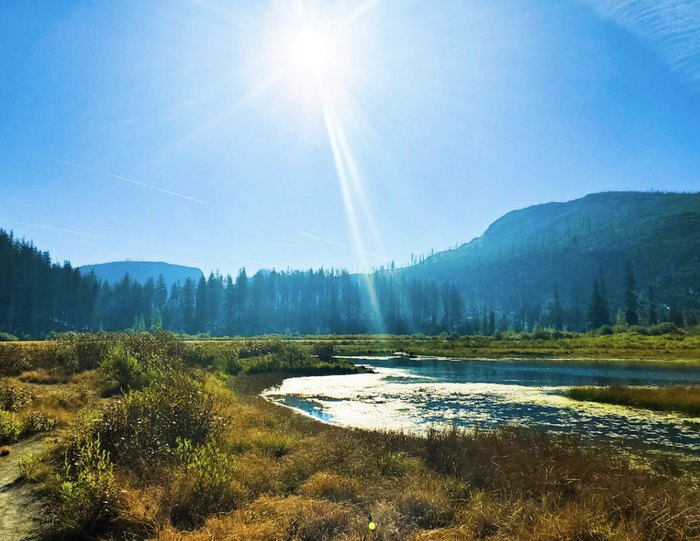 Lost Lake is certainly an interesting Oregon natural wonder!  Plan a trip there soon – and then another one in six months – and see how different it looks each time.
One important thing to remember, though: PLEASE don't try to block the hole with anything. It won't work, and it just creates more work for the hardworking folks at the Oregon Department of Forestry. It's VERY hard to get debris out of there. Just look, enjoy, and leave it alone!
If you're looking for more natural wonders in Oregon to check out, here's a list to inspire you: 8 Incredible Natural Wonders In Oregon That You Can Witness For Free
OnlyInYourState may earn compensation through affiliate links in this article.
Address: Lost Lake Lava Tube, Lost Lake, Sisters, OR 97759, USA