6 Of The Most Scenic Train Rides In Oregon You Can Take
There isn't anything quite like spending the day taking a scenic ride through Oregon on a beautiful vintage train. From lovely mountainside excursions to lively historic re-enactments, these wonderful railroads offer all kinds of amazing day trip opportunities. See sights that you may have never seen before all from the comfort of a train car. For an unforgettable adventure, climb aboard for one of these six scenic train rides in Oregon.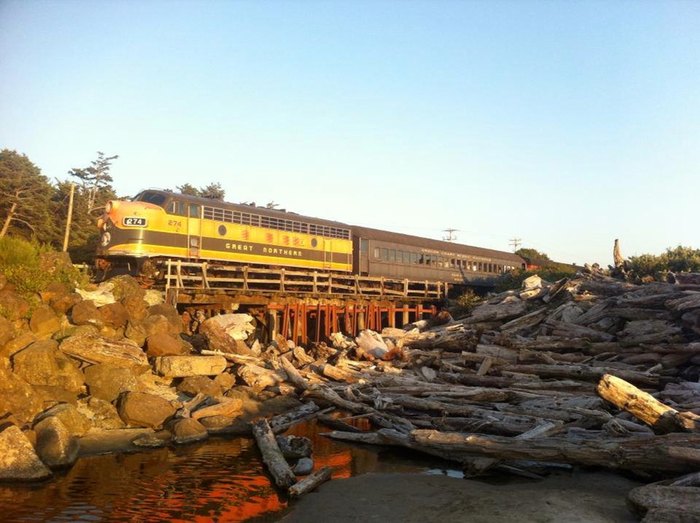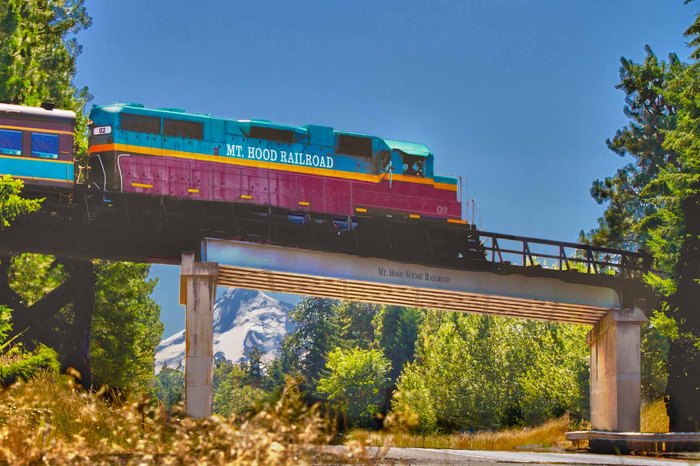 So, what do you think about these train rides in Oregon? Have you already taken any of the ones we've listed above? Share with us about your experience in the comments section.
Or, you can find out about some more amazing day trip opportunities in Oregon here.
Address: 402 American Ave, Garibaldi, OR 97118, USA
Address: 750 S 3rd St, Lebanon, OR 97355, USA
Address: 300 Depot St, Elgin, OR 97827, USA
Address: 311 N State St, Lake Oswego, OR 97034, USA
Address: 211 Austin St, Sumpter, OR 97877, USA
Address: 110 Railroad Street, Hood River, OR 97031, USA
Train Rides In Oregon
January 28, 2021
What are the most well-known rail excursions in Oregon?
Besides the handful of rail excursions in Oregon mentioned above, there are a few more opportunities to catch a seasonally-centric trail ride. For instance, there is a fall foliage train ride through Oregon on Mount Hood Railroad that allows passengers to enjoy the most beautiful fall colors. This scenic train ride is a round-trip ticket from Odell and will take guests on the adventure of a lifetime. Additionally, the Oregon Coast Scenic Railroad's Fall Splendor excursions might be equally as popular.
What is the most scenic day trip in Oregon?
There is nothing quite like exploring the beauty that Oregon has to offer with some pre-planned day trips. If you like versatility, and perhaps enjoying a surprise or two along the way, then day trips in Oregon are where it's at. Even something as simple as taking a scenic drive along the Hell's Canyon Byway makes for the perfect day trip. Also, if you want to indulge in some natural beauty, then this day trip to Wallowa Lake is about as scenic as it gets!
What are the most unique things to do in Oregon?
Oregon is a pretty special place with tons of interesting activities. If you're trying to hunt down the most unique things to do in Oregon, then we have a handful of options for you to consider. First and foremost, these 8 bizarre roadside attractions in Oregon are strange yet wonderful. Additionally, these 14 strange spots in Oregon will likely have you looking twice, they're that unique.
Address: 402 American Ave, Garibaldi, OR 97118, USA
Address: 750 S 3rd St, Lebanon, OR 97355, USA
Address: 300 Depot St, Elgin, OR 97827, USA
Address: 311 N State St, Lake Oswego, OR 97034, USA
Address: 211 Austin St, Sumpter, OR 97877, USA
Address: 110 Railroad Street, Hood River, OR 97031, USA