13 Weird Side Effects Everyone Experiences From Growing Up In Oklahoma
Oklahoma is a fantastic place to call home. Whether you've lived here your whole life, or you've only called the Sooner State home for a few years, there are certain things you can relate to. Take a look at the 13 weird side effects everyone experiences from living in Oklahoma.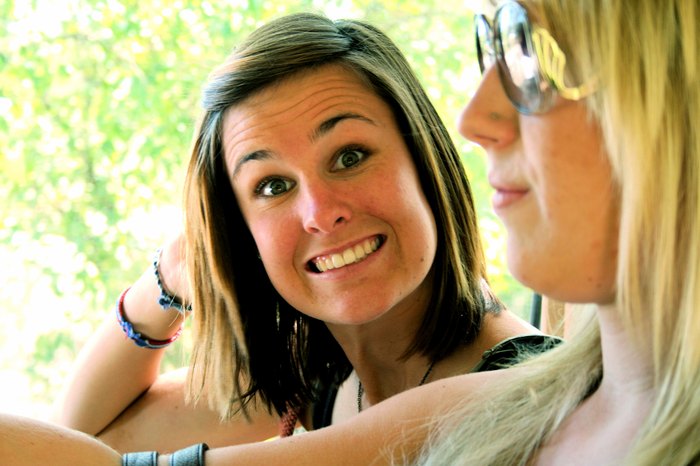 What other weird side effects from growing up in Oklahoma would you add to this list?
Living in Oklahoma sure can ruin your life. Take a look at 13 reasons why Oklahoma is just the worst.
OnlyInYourState may earn compensation through affiliate links in this article.
Growing Up in Oklahoma
August 10, 2022
What is the ethnic makeup of Oklahoma residents?  
According to the 2020 census, Oklahoma is becoming more diverse and inclusive, which is something we love to see! White folks still account for a majority of the population at 61.6%, but Oklahoma also has the second-largest population of Native American folks in the country, at 9.4% (Alaska has the first-largest population of Native American residents). Oklahoma's population is also 12.4% black and 18.7% Hispanic. The population of the Sooner State has been steadily increasing over the last few decades, and we're excited to see what the future has in store for Oklahoma and all its residents.  
What is life in Oklahoma like?  
Life in Oklahoma is unique and peaceful. The population of the entire state is just over 3.9 million people, which isn't a lot when you consider some single cities in other states have at least half of that alone! If you're a fan of endless plains and fields of swaying wheat, you'll love it here. If you're a fan of fascinating and sometimes severe weather, you'll adore Oklahoma. Some of the worst storms in Oklahoma history have also been, strangely, the most beautiful, and if you hear tornado sirens, you can rest assured all your neighbors are outside looking up to witness the spectacle. Oklahoma is a hub of arts and culture, and some of the best museums in Oklahoma are always calling your name. There are some truly amazing scenic drives in Oklahoma, too, that showcase the beauty of this little place.  
What are some Oklahoma stereotypes that exist?  
Oh, boy, where to begin? There are lots of stereotypes about Oklahoma, much like anywhere else, though our stereotypes do seem to be more persistent across the rest of the country. Well, let's set the record straight: not everyone here drives a pick-up truck or owns a tractor. None of us think our tractors are sexy (that's a song, don't @ us). Not everyone here wears cowboy hats everywhere, and most Sooners have never even seen a tornado. The state is so much more than just boring, endless plains, and Oklahoma is by no means a boring "flyover" state. These rumors really ought to be put to rest.