The Sinister Story Behind This Popular Oklahoma Park Will Give You Chills
We've featured many haunted places around the Sooner State. From creepy cemeteries to old theaters to spooky roads, there are quite a few unsettling places in Oklahoma. But there's one place that's not only haunted, but it's also downright creepy. Beaver Dunes Park is known as "Oklahoma's Bermuda Triangle" due to strange disappearances that have occurred here over the years. Take a look at the sinister story behind this popular Oklahoma park, and be prepared: it will give you chills. Shaman's Portal, Oklahoma is undoubtedly one of the creepiest urban legends in Oklahoma.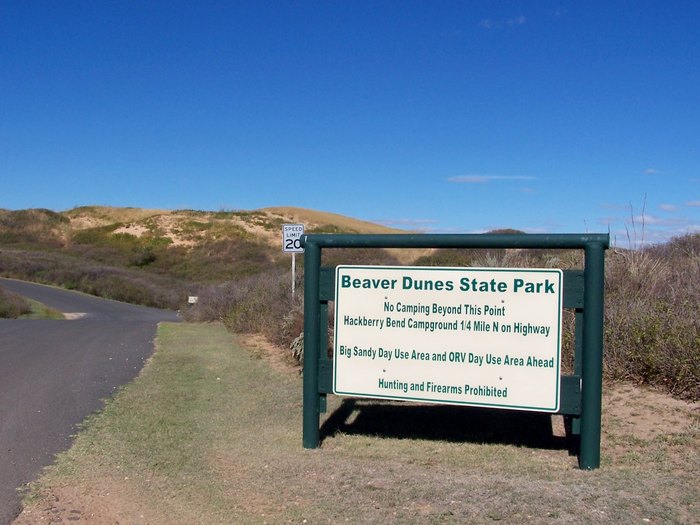 What do you think is going on in the sandhills of northwestern Oklahoma? Have you ever visited Shaman's Portal in Oklahoma and experienced anything strange? Tell us your tales in the comments!
OnlyInYourState may earn compensation through affiliate links in this article. As an Amazon Associate, we earn from qualifying purchases.
More to Explore
Haunted Park in Oklahoma
Where are some notoriously haunted places in Oklahoma?  
Let's be real here: Oklahoma can be a pretty darn creepy place when it wants to be. If you just so happen to know where to look, you're sure to find some terrifying places that are said to be crawling with wayward spirits. For example, take a look at some of Oklahoma's most infamous haunted places, like Historic Fort Reno in El Reno and the Stone Lion Inn in Guthrie. Both are likely to come to mind if you ask any Sooner worth their weight in paranormal salt where they think the most haunted place in Oklahoma is. There are also a few museums that are said to be haunted as well, like the Cherokee Strip Museum in Alva and Tulsa's Gilcrease Museum. You might want to consider taking one of our epic road trips to visit some of the most haunted places in Oklahoma; that is — if you dare.  
Where is Beaver Dunes Park in Oklahoma?  
Beaver Dunes Park is a beautiful respite from real life located in the panhandle region of Oklahoma, in the aptly-named Beaver County. It's not terribly large, coming in at just 512 acres, but it's one of Oklahoma's best-kept secrets. The landscape here is unusual for the state; instead of endless plains and scattered groves, it's a sand hill recreation area where folks love to come to unwind. There are two campgrounds at the park, and dune buggy riding is among the most popular sports here. There's also a playground, plentiful fishing, wonderful hiking, and plenty more to do. It's a wonderful spot for recreation, despite its reputation as a haunted place! It's also the home of what's known as the "Oklahoma Bermuda Triangle", or "Shaman's Portal", and many a man has vanished here without a trace. It's said that oftentimes, the vanishings are accompanied by a strange flash of green light. What is happening at Beaver Dunes Park? We don't know, and we're not sure we really want to find out.  
Related Articles
Explore Oklahoma
Featured Addresses

Beaver Dunes Park, US-270, Beaver, OK 73932, USA