Once You Check In You'll Never Want To Leave This Lakeside Resort In Oklahoma
If you're looking for an Oklahoma vacation this summer, you have to check out Quartz Mountain Resort on Lake Altus-Lugert in Lone Wolf. This beautiful resort is surrounded by mountains on one side and a lake on the other, making it a breathtaking setting for a relaxing getaway. Take a look: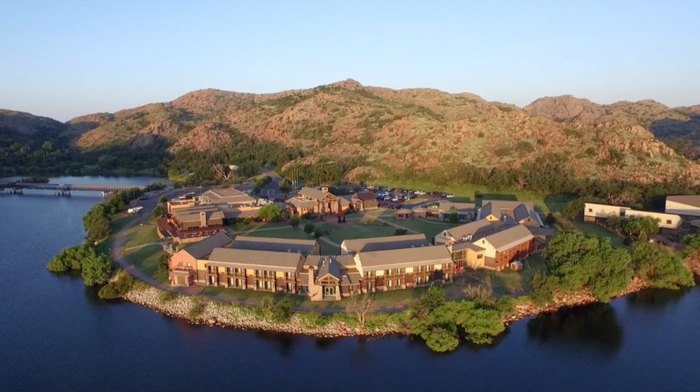 Have you ever stayed at Quartz Mountain Resort? If so, what did you think about it? Click here to visit their website for more information.
If you visit Quartz Mountain, you'll definitely want to explore the Wichita Mountains Wildlife Refuge — a gorgeous wildlife refuge great for hiking, wildlife viewing, and photography opportunities.