There's A Haunted Cave House In Oklahoma And You'll Want To Take A Tour
One of the oddest looking houses in Oklahoma can be found on Charles Page Blvd in Tulsa. It's definitely one that will make you do a double (or triple) take as you drive past it on the road. It has quite the history as a former speakeasy and chicken restaurant back in the 1920s. There are many tales of this place being haunted by past residents, and you'll want to take a tour to experience this place for yourself.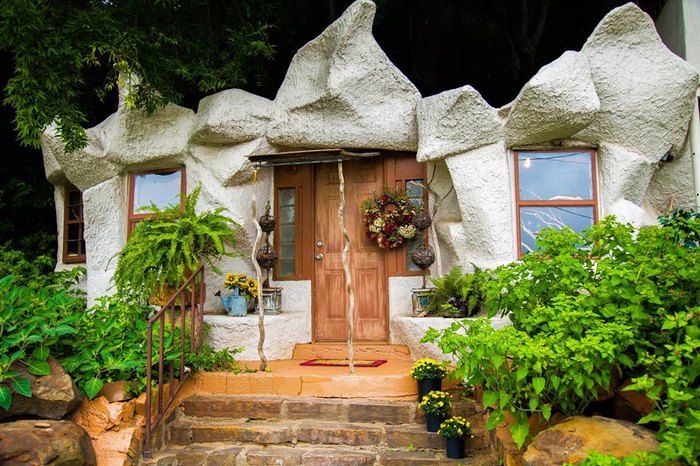 Another thing to watch out for is the window in the sunroom. Rags appear outside the window, over and over again, with no explanation. Rumor has it that a previous occupant, Ella, was a dumpster diver who wore clothes. She was known as the "rag woman" because she would wash her rags and hang them up on the outside of those same windows. People think she still haunts the home to this day and continues to hang her rags on the windows.
Tours are booked by appointment only on Saturday and Sunday. To book your tour, call 918-378-1952.
To see another unique home in Oklahoma, check out the Chicken House.
OnlyInYourState may earn compensation through affiliate links in this article.