Zip's Cafe Just Might Have The Wackiest Menu In All Of Ohio But It's Amazing
Cincinnati is known as Porkopolis for its history as an important meatpacking center along the Ohio River waterway. Once the largest pork processing center in the country, today, Cincinnati has proudly embraced this history by adopting the humble pig as its totem. You can find decorated pigs all across the city, and the annual Flying Pig Marathon has put Cincinnati on the map for reasons other than food, too! But pork remains a quintessential part of Cincinnati's identity, so of course, a restaurant that serves a Flying Pig Burger doesn't seem too weird. But what about a Girthburger or a Trainwreck? These wacky burgers are on the menu at Zip's Cafe, an Ohio restaurant known for its wildly wonderful creations.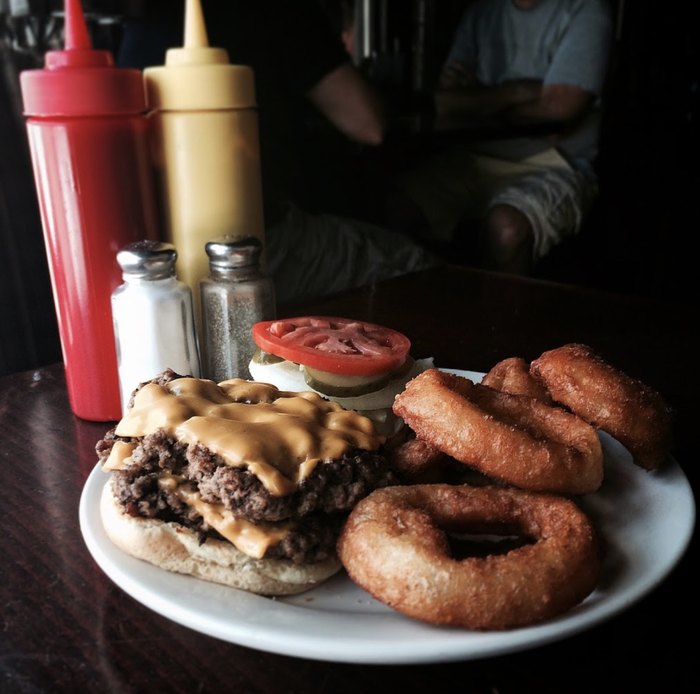 Have you been to Zip's Cafe in Cincinnati, Ohio, before? Did you try the Flying Pig or Girthburger? Please share your favorite wacky burger combos from Zip's in the comments below!
Looking for more delicious places to grab a burger in Ohio? Head to Ritzy's!
Address: Zip's Cafe, 1036 Delta Ave, Cincinnati, OH 45208, USA