These 10 Swimming Spots Have The Clearest, Most Pristine Water In Ohio
Summertime can be one of the most exciting times in the Buckeye State, especially when spent at one of the beautiful beaches in Ohio! There's so much fun in the sun to be had, whether at one of Ohio's lakeside beaches and swimming holes. The following 10 swimming beaches in Ohio have some of the clearest, most pristine water—and they're some of our all-time favorite beaches and lakes in the Buckeye State. They just might be some of the best swimming holes and beaches in Ohio.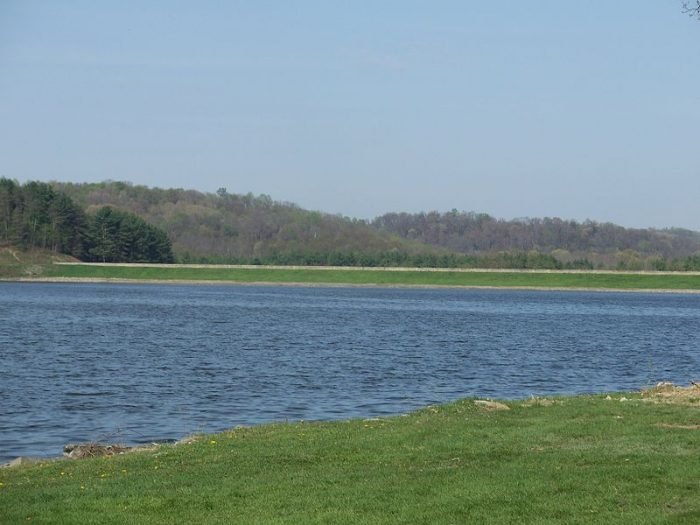 What do you think are the best swimming holes and beaches in Ohio? Let us know!
OnlyInYourState may earn compensation through affiliate links in this article.
Best Swimming Holes in Ohio
June 13, 2019
Where is the bluest water in Ohio?
There are several quarries that could arguably have the bluest water in the state of Ohio:
White Star Quarry in Gibsonburg is a little-known diving resort and swimming area, where the water is a jaw-dropping, deep blue.
Nelson Ledges Quarry Park in Garrettsville, is a family-owned and operated park that features a stunningly beautiful blue water quarry where you can swim, scuba, snorkel and camp.
Does Ohio have any manmade swimming holes?
There are several swimming lakes in Ohio, both natural and manmade. Many natural swimming holes in Ohio are tucked away in state parks along hiking trails, but most of these areas prohibit swimming. The best swimming areas in Ohio are lakeside, manmade water parks such as:
Longs Retreat Family Resort in Latham
Clay's Park Resort in North Lawerence.
Both of these manmade swimming areas in Ohio feature sandy beaches, water slides, splash pads and other fun amenities.
What are the best beaches in Ohio?
It's difficult to determine what the best beaches in Ohio are. The best sandy beach in Ohio is at Headlands Beach State Park in Mentor. Headlands Beach is the largest natural sand beach in Ohio and it's a little more than a mile long.
Do any Ohio beaches have waves?
There are several Lake Erie beaches along the coast of northern Ohio with small waves. The waves are usually not large enough for surfing, however, there are some notable exceptions where you can catch a wave in Ohio!