Here Are 7 Swimming Holes In Ohio That Will Make Your Days Epic
When local pools and water parks just aren't refreshing enough, a secluded swimming hole might give you just the hot-weather cool-down you need. The following lakes, creeks, and rivers create what we consider to be among the best of the best swimming holes in Ohio, and we think you'll definitely want to check them all out as soon as you get a chance to.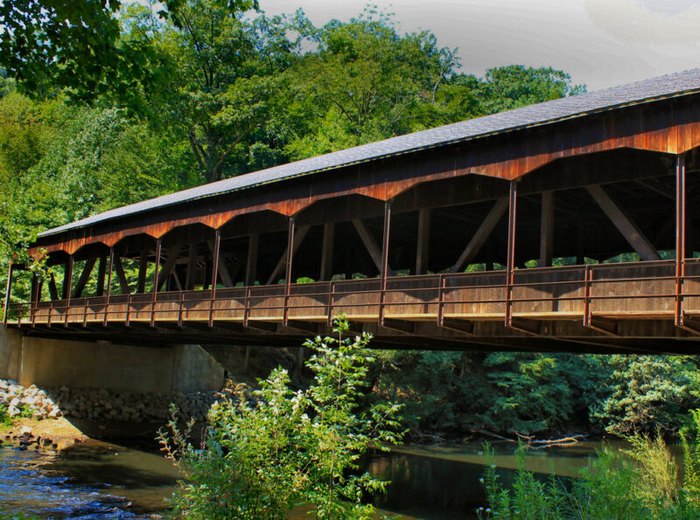 Where are some of your favorite swimming holes in Ohio? Let us know in the comments!
Address: Clear Fork Mohican River, Hanover Township, OH, USA
Address: Sunfish Creek, Ohio, USA
Address: Alum Creek, Ohio, USA
Address: Chagrin Falls, OH 44022, USA
Address: Caesar's Creek, Ohio, USA
Address: Punderson State Park, 11755 Kinsman Rd, Newbury Township, OH 44065, USA
Address: Cedar Falls, Benton Township, OH 43138, USA
Swimming Holes in Ohio
April 28, 2021
What are some good places to swim in Ohio?
Lucky for us, Ohio's got a bunch of lakes, ponds, swimming holes, and swim spots to enjoy during the warmer months. Some of our favorite swimming places in Ohio include man-made places like the White Star Sapphire Quarry near Gibsonburg, and naturally perfect swimming spots like Mineral Springs Lake near Peebles or Headlands Beach alongside Lake Eire. We also have several awesome, enormous pools, and plenty of retreats and getaways best for relaxing in and around the water. Check out this article for more of our favorite Ohio swimming spots! 
What kind of things to do this summer in Ohio is there? 
Plenty. Don't let our Midwestern status fool you, our summer sure can get sticky, and there's nothing better during those hot and sweaty months than finding great places to cool down. For example, there are numerous swimming holes, natural pools, man-made pools, and more to utilize, as well as more than enough State and National Parks with creeks, rivers, and waterfalls to explore. We're also a great state for hiking, fishing, and camping; all of those activities are more popular than ever as folks come from all over to experience the natural beauty of Ohio. 
What is summer in Ohio like?
In one word? Sticky. We tend to get both worlds – heat, and humidity – so our summers can sometimes feel more sweltering than the lucky denizens of dry desert states don't quite have to worry about. Towns nearby Lake Erie, however, are a little cooler, since the lake contributes to the climates of places in their immediate vicinities. During spring and through summer, we get some amazing thunderstorms, though occasionally we will see tornadoes or other severe weather in our backyards. Ohio is a beautiful place with plenty to explore; it's best not to let the hot summers and cold winters tell you if you ought to come to visit or not!
Address: Clear Fork Mohican River, Hanover Township, OH, USA
Address: Sunfish Creek, Ohio, USA
Address: Alum Creek, Ohio, USA
Address: Chagrin Falls, OH 44022, USA
Address: Caesar's Creek, Ohio, USA
Address: Punderson State Park, 11755 Kinsman Rd, Newbury Township, OH 44065, USA
Address: Cedar Falls, Benton Township, OH 43138, USA