A Tiny Town In Ohio, Athens Has The Most Scrumdiddilyumptious Restaurants
If you had to pick a community with the best small town restaurants in Ohio, which town would you pick?
The small city of Athens, Ohio isn't just a quaint college town with a beautiful campus. It's also hiding some of the most delicious restaurants in the state — all in one place. From massive burritos to scrumptious international cuisine, you'll have a hard time deciding where to eat lunch here. Take a look: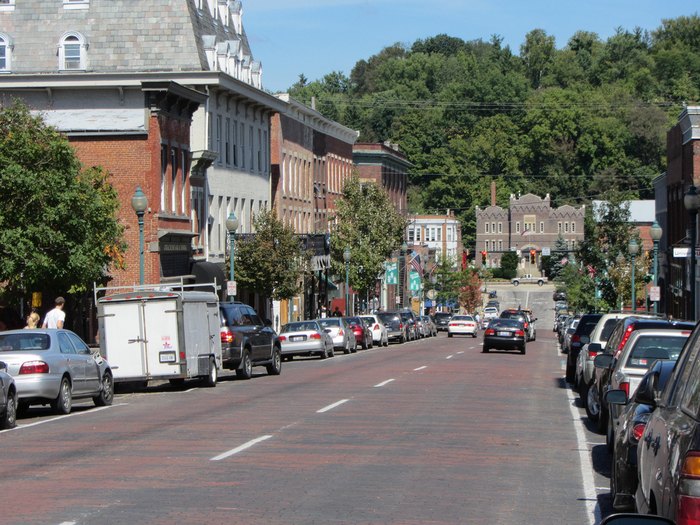 Have you ever been to this town? If so, what's your favorite place to eat while you're here? Let us know in the comments below!
There is so much to adore about small town Ohio, no matter which of our 88 counties you're visiting. However, some shine over others as the very best places to grow up.
OnlyInYourState may earn compensation through affiliate links in this article.
Address: 6 W State St, Athens, OH 45701, USA
Address: 27 S Court St, Athens, OH 45701, USA
Address: 10 S Court St, Athens, OH 45701, USA
Address: 15 W State St, Athens, OH 45701, USA
Address: 21 W Washington St, Athens, OH 45701, USA
Address: 139 Columbus Rd, Athens, OH 45701, USA
Address: 24 1/2 E State St, Athens, OH 45701, USA
Best Small Town Restaurants In Ohio
March 15, 2020
What are the other best local restaurants in Ohio?
There's so much to love about The Buckeye State. It's a vast landscape from North to South, and it seems that its many small towns and cities all vary greatly in terms of their personalities and selection of local dining destinations. Nonetheless, the best local restaurants in Ohio are often those that have the most modest atmospheres. Mom and pop diners are coveted by Ohioans whether you're near Cleveland, Cincinnati, or Amish Country. We also love eateries with unusual themes – you can dine in former jails here, or you can go down the rabbit hole and enjoy ice cream in an Alice in Wonderland themed parlor.
What Ohio restaurants belong on my dining bucket list?
If you're wondering where to eat in Ohio, it's never a bad idea to ask locals for suggestions. There are thousands and thousands of restaurants situation amidst the state's 44,825 square miles, so it is difficult to narrow down the search to a mere handful of dining destinations worth visiting. However, it isn't too hard once you narrow down your search to a few categories, like comfort food and ethnic eats.
What is the best small town to visit in Ohio?
There are so many incredible small towns worth visiting in Ohio! Each varies in terms of its culture, but each has its own charm that is, to a degree, irresistible. You can visit petite towns like Chagrin Falls in Greater Cleveland, or you can escape to a cozy farm town out in Amish Country. Whatever you decide to do, you'll fall in love with the splendor of the Ohio landscape and the casual, laid-back attitudes of our local populations.