One Of The Oddest Geological Wonders Is Located Right Here In Ohio
Tucked away in the Ohio River Valley near the Scioto and Ohio River is a truly unique geological wonder most people don't even know exists.
Raven Rock State Nature Preserve is a little-known park you can only visit after you've obtained a permit. It's named after the unique rock formation that overlooks the Ohio River Valley. In addition to stunning views, this overlook connects to a mesmerizing natural arch. Take a look: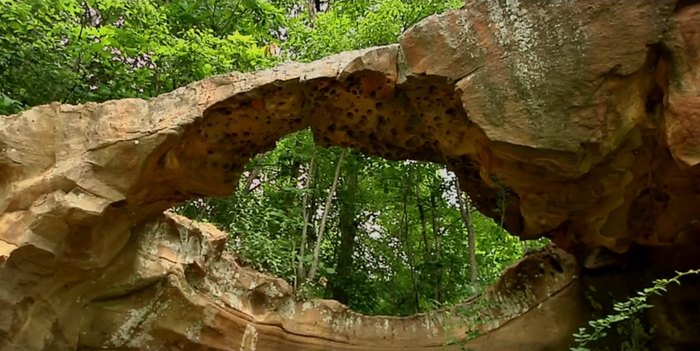 For more information about Raven Rock and its origin, watch the short video below:

To visit the preserve, you must apply for a permit from the Ohio Department of Natural Resources at least two weeks before your visit. Once you've obtained a permit you'll receive directions to the trailhead.
Did you know about this unusual geographical wonder? For more stunning natural wonders in Ohio, check out our previous article: The One Place In Ohio That Must Be Seen To Be Believed.