The Massive Prime Rib At Silvestro's Depot Cafe In Ohio Belongs On Your Dining Bucket List
Are you a fan of prime rib? If you enjoy this dinner classic, there's a small town restaurant in Ohio that deserves your attention. Silvestro's Depot Cafe in Painesville, Ohio is known for their exceptional prime rib dinner—and it's worth its own road trip. In fact, it might just be the best prime rib in Ohio. If you've yet to dine at this one-of-a-kind restaurant, here's why you'll want to visit: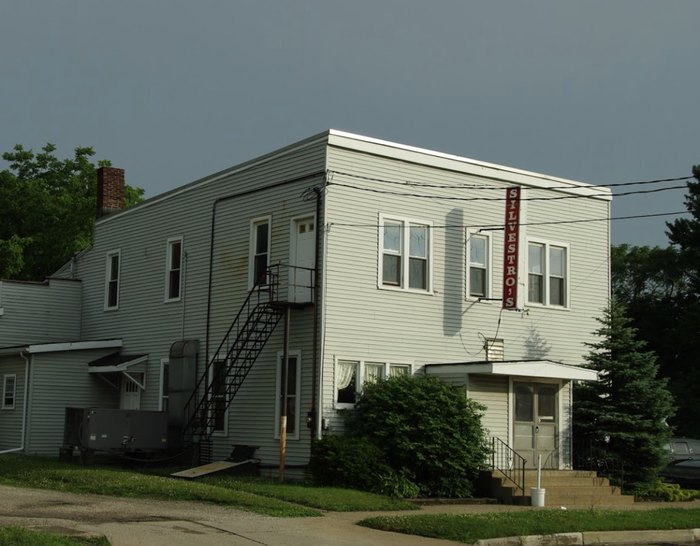 Have you ever dined at Silvestro's Depot Cafe? If so, we want to know what your experience was like! Share your thoughts with us in the comments below. And if you know another excellent place to get prime rib in Ohio, nominate it for a chance to be featured.
For more delicious small town restaurants in Ohio that meat lovers will especially appreciate, check out our previous article: Devour Giant 32-Ounce Steaks At The Scioto Ribber, A Remote Steakhouse In Ohio.
OnlyInYourState may earn compensation through affiliate links in this article.
Address: 470 Railroad St, Painesville, OH 44077, USA
prime rib in Ohio
July 10, 2020
What are the best steakhouses in Ohio?
There are so many fantastic steakhouses in Ohio. Some, like Maury's Tiny Cove in Cincinnati, are full of big city charm. But if you'd prefer to get off the beaten path, we know quite a few lovely small town steakhouses in Ohio. Among them is Fatheads Family Restaurant in Republic. This cozy hole-in-the-wall eatery is known for their epic burgers, pizzas, and -- of course -- steaks. There's something for everyone at this welcoming restaurant.
Where can I get giant food in Ohio?
If you have a mighty appetite, you're in luck. There are so many places where you can get giant food in Ohio. Thurman Cafe, located in Columbus, is known for their gigantic burger known as the "Thurmanator." This meal is so big, you may need to bring a few friends along to help you devour it. This burger is so delicious, you won't want a single bite to go to waste. For more gigantic meals in Ohio, visit Terry's Turf Club Burger in Cincinnati and Tilton Hilton in Lakeview.
What are the best small town restaurants in Ohio?
Small town restaurants in Ohio are always full of charm, so it's no wonder we love featuring them so much. One of our favorites is O'Betty's Red Hot in the town of Athens. This hotdog joint isn't your typical American eatery. You can get just about anything you want piled on top of their coney dogs. But this isn't the only delicious eatery in this humble Ohio town. For more dining ideas, check out the best restaurants in the small town of Athens, Ohio.