A Hidden Restaurant In Ohio, Bromfield's Dining Room Is Surrounded By Breathtaking Fall Colors
Here in Ohio, fall is hands-down one of the most beautiful times of the year. All throughout the state, there are gorgeous restaurants tucked away in unexpected places. During the autumn season, there's one particular restaurant in Ohio that's absolutely stunning. With colorful views of fall foliage, Bromfield's Dining Room in Ohio is downright dreamy. Take a trip to Mohican State Park Lodge in Perrysville and see it all for yourself!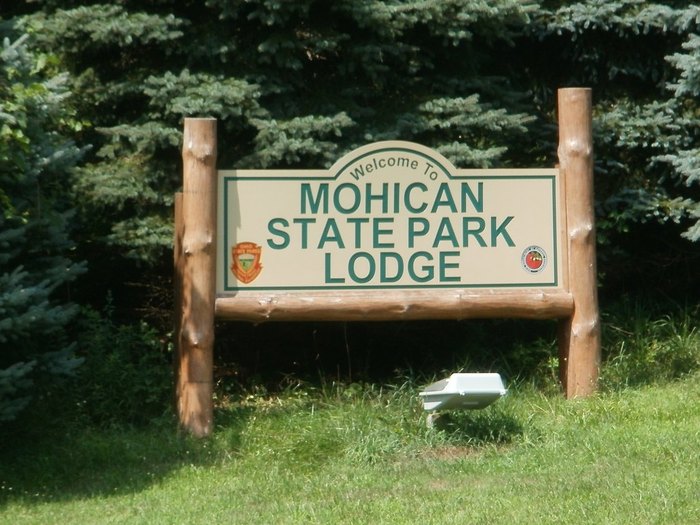 Have you ever been to Bromfield's Dining Room? If so, we want to know what your experience was like! Share your thoughts with us in the comments below.
For more little-known restaurants tucked away in beautiful places, check out our previous article: The Beautiful Restaurant Tucked Away In An Ohio Forest Most People Don't Know About.
Address: 1098 Ashland, Co Rd 3006, Perrysville, OH 44864, USA
Bromfield's Dining Room in Ohio
October 25, 2020
What are the most beautiful restaurants in Ohio?
Eating out should be a memorable experience, and there are tons of eateries that will really blow you away. For a truly spectacular meal, visit Beau's on the River in Cuyahoga Falls. This waterfall restaurant in Ohio not only has jaw-dropping views, but the dishes are to-die-for. This is the perfect place to go for a romantic outing or special occasion dinner. For a warm and welcoming atmosphere, head to The Barn at Rocky Fork Creek in Gahanna. You'll love the wooden interior and magnificent meals. Need more dining inspiration? Check out these 12 beautiful restaurants in Ohio and get ready to experience pure magic.
What are the best places to see fall colors in Ohio?
Fall colors in Ohio always take our breaths away. If you really want to soak up the sights of the season, we know just where you should go. First, venture to Wayne National Forest in Nelsonville. During peak season, the entire region glistens with orange, red, and yellow hues. If you loved this, you'll also want to explore Hocking Hills State Park in Logan. This area is home to a blissful 1-mile hike. Crunch over crispy leaves and stare at the astonishing fall colors all around you. If you need even more ideas, check out our beautiful fall foliage road trip through Ohio! It's the ultimate autumn adventure.
What are the best state parks in Ohio?
It's always fun to visit Ohio's famous state parks, but we always recommend getting off the beaten path. For some glistening waterfront views, journey to Lake Hope State Park in McArthur. The serene setting will make you feel like you're a million miles away from it all. If it's a dense forest setting you're after, journey to Salt Fork State Park in Lore City. Need more ideas? Check out our list of the best lesser-known state parks in Ohio.
Address: 1098 Ashland, Co Rd 3006, Perrysville, OH 44864, USA