A Delicious Steakhouse Inside An Old Barn, Strip Steakhouse Is Begging For A Visit
All across the state of Ohio, you'll find several exceptional steakhouses and barn restaurants. Hiding in northeast Ohio is an amazing steakhouse that's not only known for its mouthwatering steak, but its unforgettable ambiance as well. Strip Steakhouse in Avon, Ohio features delicious steakhouse cuisine in a rustic, yet upscale restored environment. Check out this incredible barn steakhouse in Ohio.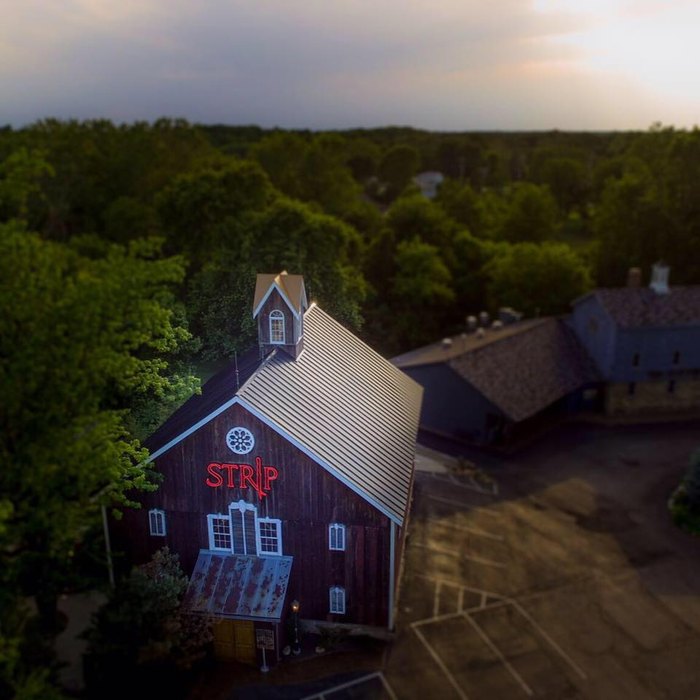 Strip Steakhouse is located at 36840 Detroit Rd., Avon, OH 44011. Have you ever been to this barn steakhouse in Ohio? If so, we want to know what your experience was like! Share your thoughts with us in the comments below. And if you know another unique restaurant in the Buckeye State, nominate it for a chance to be featured.
For more exceptional barn restaurants in Ohio, check out our previous article: These 7 Charming Barn Restaurants In Ohio Will Whisk You Away To Another Time.
Address: 36840 Detroit Rd, Avon, OH 44011, USA
barn steakhouse in Ohio
July 27, 2020
What are the best steakhouses in Ohio?
If you're looking for the best steakhouses in Ohio, you're in luck! We know several places that will impress you. First, enjoy a meal at The Scioto Ribber in Portsmouth. This incredible restaurant won't just dazzle you with flavor and service — the portion sizes will blow you away! This beloved steakhouse is known for serving giant 32-ounce steaks. Of course, everything is cooked just the way you like it. After the first bite, you won't ever want to stop eating. If you want to enjoy a steak dinner in an unusual setting, visit Olde Jaol Steakhouse in Wooster. Like its name suggests, this restaurant sits inside a historic jailhouse, but don't worry. This eatery isn't spooky or ominous. It's actually quite romantic and intimate. You'll love their scrumptious dishes and unique atmosphere.
Where can I find unique restaurants in Ohio?
Tilton Hilton, located in Lakeview, is an exciting and unique restaurant in Ohio. Nestled along the shores of Indian Lake, this family-friendly restaurant is known for their giant burgers and tilted floor. This place is definitely quirky! If you want more dining inspiration, check out our list of the most unusual and unique restaurants in Ohio. This article has it all — wacky themed restaurants, eateries with creative dishes, and diners with eye-catching displays. You'll want to visit each and every place on this list.
Are there any barn restaurants in Ohio?
Strip Steakhouse isn't the only barn restaurant in Ohio! For another relaxed and rustic dining experience, visit The Barn Restaurant in Smithville. This delightful restaurant is perfect for the whole family. Enjoy tasty eats from their beloved soup and salad wagon, and stick around to play lawn games with the kiddos.
Address: 36840 Detroit Rd, Avon, OH 44011, USA