It's Impossible To Forget These 6 Horrific Winter Storms That Have Gone Down In Cleveland History
Winter in Cleveland can be brutal. Fueled by lake effect snow from Lake Erie, our lovely landscape can go from green and lush to snow-covered and frozen in a matter of mere hours. Nonetheless, winters here aren't always so bad… until they're so horrifyingly relentless that they've become permanently cemented in local memory. The following six winter weather events revisit the worst winter freezes and snowstorms in Cleveland's history. How many of these intense blizzards in Ohio do you remember?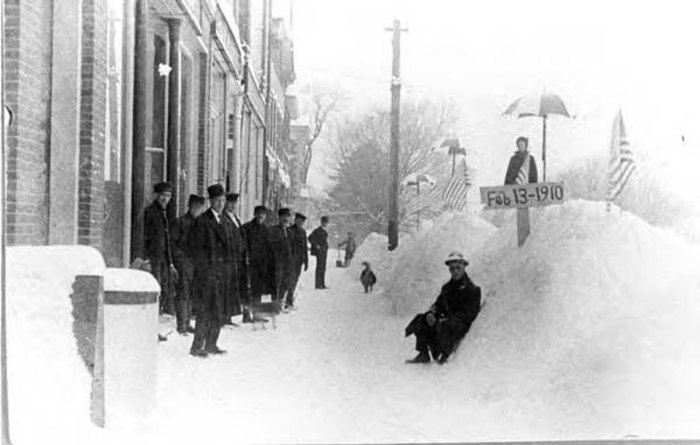 These shocking blizzards in Ohio are among the worst winter storms in Cleveland's history. Do you recall any of these shocking winters? Are there any other seasons that you would add to this list? Share your thoughts in the comments!
New to Cleveland? Welcome! These winter weather events are certainly shocking, but they're definitely not the norm. Check out our tips for surviving a Cleveland winter to prepare for the upcoming season!
If you can't get enough of amazing Ohio and all its natural beauty, Cleveland is far from the only amazing place you ought to enjoy this season. Be sure to explore some of the most scenic places in Ohio in winter, do an amazing winter road trip in OH this season, and if you're lucky, maybe you'll see some snow rollers.
OnlyInYourState may earn compensation through affiliate links in this article. As an Amazon Associate, we earn from qualifying purchases.
More to Explore
List Of Blizzards In Ohio
How severe was the Cleveland blizzard of 1978?

 
The Cleveland blizzard of 1978 went down as one of the area's most significant in history. It took the lives of many people and it included terrifying "highlights" such as:  
70+ fatalities, 50 of which were in Ohio

 

80+ mile per hour wind gusts in certain areas of the state

 

Very tall snowdrifts contributed to the city essentially shutting down for days

 
2. What is winter in Ohio like?  
Winter in Ohio is a gorgeous time of year – as long as you're a fan of snow and the cold! Luckily, there are plenty of wonderful things to do in Ohio during the winter like:  
3. What were some of the worst blizzards in Ohio history? 
The worst blizzards in Ohio history include terrifying events such as:  
Related Articles
Featured Addresses