7 Amazing Flea Markets In Cleveland You Absolutely Have To Visit
The charm of a well-stocked flea market is one of the coolest ways to shop. From rare antiquities to secondhand goods and handmade crafts, browsing the wares of a good flea market is an unbeatable experience. Cleveland and the surrounding area are home to many fantastic markets that feature a wide array of great treasures just waiting to be discovered. Below you'll find some of the best flea markets in Cleveland, Ohio: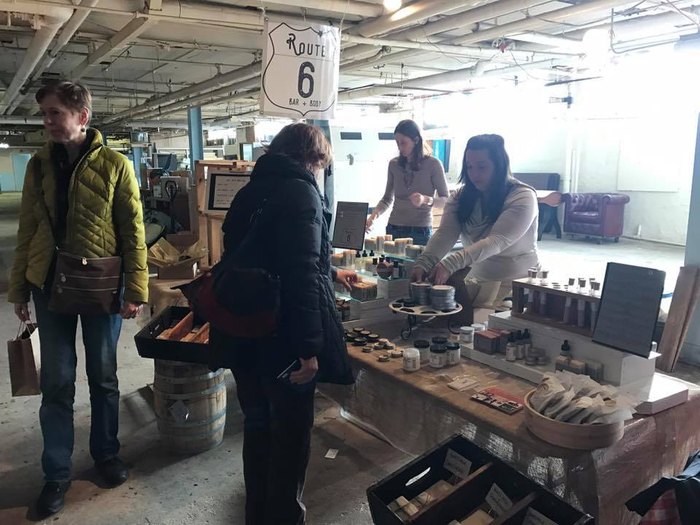 Are there any incredible flea markets near Cleveland that we overlooked? Tell us about them in the comment section below. Happy shopping!
Pick three or more of these 27 fascinating Cleveland-area attractions.
OnlyInYourState may earn compensation through affiliate links in this article.
Best Flea Markets in Cleveland
February 23, 2023
Where are some of the best places to shop in Cleveland?
Whether you're into shopping flea markets, malls, boutiques, or secondhand stores, you'll be delighted to shop til you drop at these amazing places to shop in Cleveland:
The Arcade. The Arcade opened in May of 1890 as the first indoor shopping center in America, quickly becoming one of downtown Cleveland's most popular destinations. The project was financed by Cleveland's most esteemed businessmen of the late 19th century, including John D. Rockefeller, Steven V. Harkness, Louis Severance, Charles Brush, and Marcus Hanna, and it stood as a shining example of the glitz and glamour of its era. Today, the 25,000-square-foot shopping center is home to numerous retailers, restaurants, and services and is a favorite destination in the Buckeye State.
West Side Market. This famous market is located in a Byzantine-inspired Neoclassical building with a 137-foot-tall clock tower rising above more than a hundred vendor stalls that offer produce, meat, fish, baked items, artisanal crafts, flowers, and much more. During your visit, check out the prepared and ready-to-eat foods from West Side Market vendors Steve's Gyros, Frank's Bratwurst, and Pierogi Palace.
University Circle. Nothing quite compares to the thrill of exploring the museums, shops, restaurants, and historic institutions of University Circle. From the Cleveland Museum of Natural History (pictured) to the perfectly-manicured grounds of the Botanical Garden, there's enough to do in this charming neighborhood to spend a whole day in the area.

JACK Casino. Located in the former Higbee Building (which fans of A Christmas Story will instantly recognize), this exquisite casino offers visitors nearly 2,000 unique games where they can win big. Try your hand at the slot machines, play poker, or get lucky at a wide variety of table and electronic games at JACK Cleveland Casino. It's open 24 hours, so you can swing by after a romantic evening on the town!
Playhouse Square. Outside Broadway, Playhouse Square is the largest theater district in the nation! Crazy, right? This colorful Jazz Age addition to the city has entertained locals for a century, and its historic theaters are an architectural treat. The shows held in the neighborhood are always incredible, the dining scene is worth writing home about, and outdoor features like a massive chandelier (which is, by the way, the largest outdoor chandelier in the world) make this area one of the most unique neighborhoods in Cleveland.