The River Campground Near Cincinnati Where You'll Have An Unforgettable Tubing Adventure
The Queen City has it all and even though it's a big city, it's easy to get out and enjoy nature… and during the summer, the tubing near Cincinnati is particularly pleasant! If you crave quiet and the natural beauty of this area, then you definitely want to know about all of the best camping spots around Cincinnati, too. There are actually quite a few from which to choose, and one destination combines overnight camping with fun on the water. Morgan's Outdoor Adventures has multiple locations near Cincinnati that offer canoe, kayak, tube, and raft rentals, and it is also home to a river campground where you'll have an unforgettable river tubing adventure in our little corner of the Buckeye State.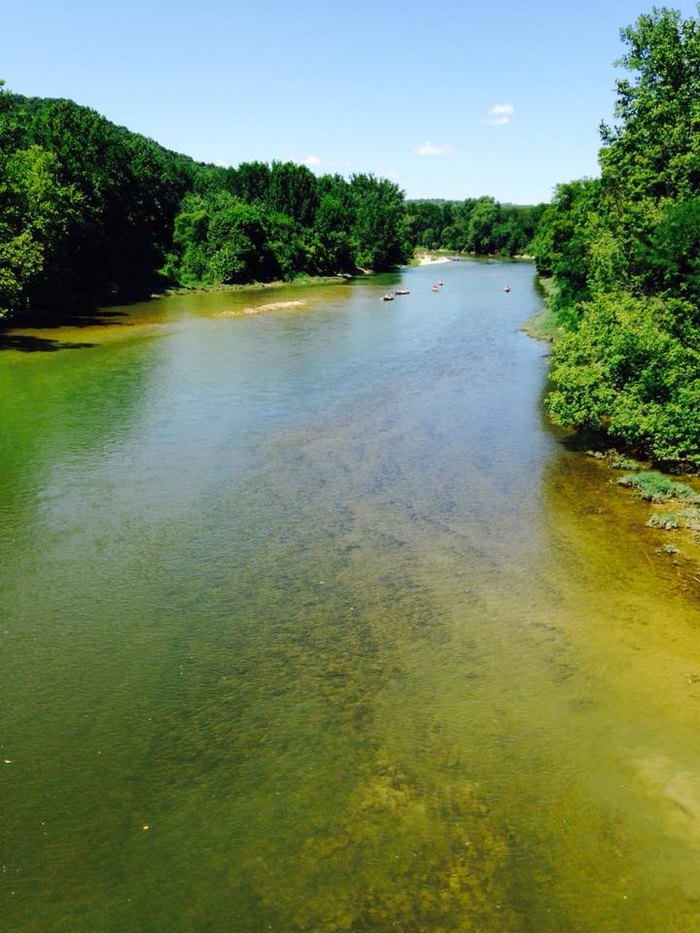 Get a better look at the Riverside Campground here:

Morgan's Outdoor Adventures offers all sorts of fun in nature but its river campground is a unique destination and a place near Cincinnati to enjoy an unforgettable tubing adventure. Bring your tent, set up camp, and have a blast at this tubing campground near Cincinnati. Do you enjoy this type of outdoor adventure? Have you been on one of the rivers with Morgan's? Share your experience with us in the comments!
For more information on Morgan's Outdoor Adventures, its rentals, campgrounds, and reservations, be sure to visit its official website.
And for another beautiful campground in Cincinnati that's worth a visit, check out our previous article about a must-visit summertime spot.
OnlyInYourState may earn compensation through affiliate links in this article.
Address: Morgan's Riverside Campground & Cabins, 6262 Gilmour Rd, Morrow, OH 45152, USA
Address: Morgan's Outdoor Adventures, 7040 Whitewater River Ln, Brookville, IN 47012, USA
Tubing near Cincinnati
June 20, 2022
What's another great place to go tubing near Cincinnati?
Tubing down a scenic, natural lazy river is a great way to embrace a summer day and get in some quality relaxation time. In addition to the above tubing and camping excursion at Morgan's, Little Miami Canoe Rental is another amazing adventure outfitter near Cincinnati. Although it has two locations along the river, the Oregonia location is the place where tubing is offered. If you are in the mood to relax and let your cares float away as you effortlessly float downstream, you'll love enjoying peaceful scenic views along this two-mile stretch of river. Once you are out on the water, you'll feel at peace taking in the sights, sounds, and smells of this beautiful 111-mile river, which stretches across several counties in southwestern Ohio. For families and newbies, take the 2-mile tube trip and let the river's current do all the work. You just sit back, relax and enjoy the view. Of course, for those who are up for something more adventurous, you can always rent a kayak or canoe to take down the river, too!
What are some places for canoeing near Cincinnati?
Here in Ohio, we've got several lakes and rivers that are perfect for just that. Tubing in Ohio is a relaxing way to catch some rays and embrace the summer season. It doesn't require any special skill (other than the ability to swim) but it gets you outside. Check out our feature article for eight natural lazy rivers that are perfect for tubing in Ohio on a hot summer's day. In addition to the Little Miami River, some of our favorite spots for tubing near Cincinnati include:
Tuscarawas River
Mohican River
Hocking River,
Whitewater River