A Surprising New Restaurant, Repertoire, Just Opened South Of Cincinnati That You Have To Try
There are certain areas of town that are inundated with incredible and unique restaurants. A visit to OTR, Pendleton, Downtown, Covington, and even many of the suburbs of Cincinnati have welcomed local eateries that each offer something a little different. However, not every neighborhood has a spot like this. If you live in Florence, Kentucky, or really anywhere in the Tristate, then you have a new restaurant to add to your list of must-try eateries. Repertoire is a new restaurant near Cincinnati that just opened and is already creating quite a bit of buzz. While the location may surprise you, it is just what this area of town needed and it is worth a visit from any corner of the Queen City.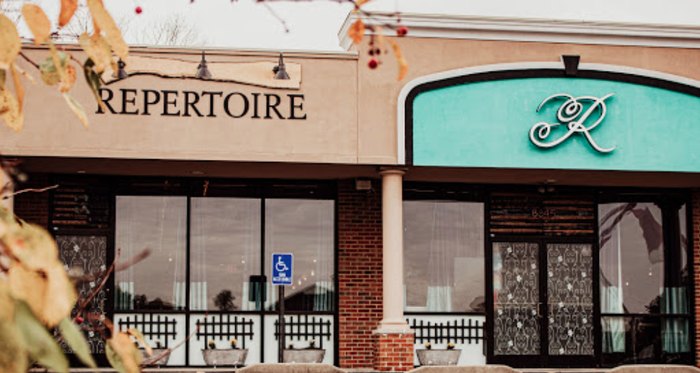 Repertoire is a new restaurant near Cincinnati that offers incredible food in an environment that is very much unique to the area. Treat yourself with its decadent menu and over-the-top service and continue to visit so that this local restaurant can settle in as a new staple in NKY and the Queen City. Have you heard of Repertoire Restaurant? Have you been? Let us know and be sure to tag all of your NKY (and food-loving) friends!
For more information on this new restaurant near Cincinnati, visit Repertoire's website and follow along on Facebook. The restaurant is open for brunch each day and then reopens for dinner. Exact hours can be found on the website.
After you've tried Repertoire, be sure to come back to this part of town for some mouthwatering BBQ.
Address: 8645 Haines Dr Suite A, Florence, KY 41042, USA