Road Trip To 3 Different Wineries On The Cincinnati Wine Wagon
With so many fun and delicious places around Cincinnati, sometimes you need a little help to experience the best of the best. When on vacation, you may consider taking a tour around your destination, but why not try the same excursion in your own town? Cincy Brew Bus is a great option for a variety of outings and the Cincy Wine Wagon is perfect for those who want to check out some wineries in Cincinnati. With two different options, you'll visit three spots on each tour and you'll love this unique road trip around the Queen City.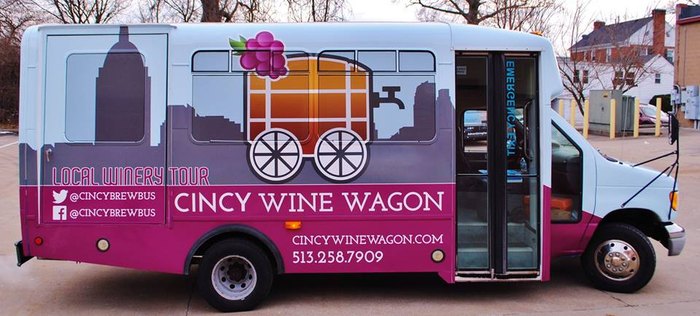 There are several wineries in Cincinnati that are worth a visit and the Cincy Wine Wagon allows you to check out three in one day! Have you been on the Cincy Wine Wagon or any of the other tours offered by Cincy Brew Bus? Let us know in the comments!
For more information on the Cincy Wine Wagon and to purchase tickets for the Ohio Valley Winery Tasting Tour, visit its website and follow along on the Cincy Brew Bus Facebook page.
If you love local wineries, check out The Skeleton Root (one of the stops on the Cincy Wine Wagon's Urban Winery Tour) in our previous article: This One-Of-A-Kind Cincinnati Winery Is Located In The Most Unforgettable Setting
Address: 3077 Harrison Ave, Cincinnati, OH 45211, USA
Address: Valley Vineyards, 2276 US-22 &, OH-3, Morrow, OH 45152, USA
Address: 6955 Plainfield Rd, Cincinnati, OH 45236, USA
OnlyInYourState may earn compensation through affiliate links in this article.