5 Must-Visit Flea Markets In & Around San Francisco Where You'll Find Awesome Stuff
It's no big secret that San Francisco is an expensive town. So, wherever you can save a buck is a place we all want (and need) to be. If you've been searching for "flea market near me," "flea markets near me," or "best flea market near me," you are definitely not alone! Who wouldn't want the opportunity to find cool and unique items at a bargain price? Plus, going to visit these places is a really fun way to get together with friends or family for a day of shopping. It's so much more interesting than visiting the mall with the same shops you have seen over and over. Fortunately, there is always something one-of-a-kind to find at these places. There are some pretty awesome weekly and monthly flea markets near San Francisco (including Northern California's biggest) where you can find some true vintage, one-of-a-kind finds.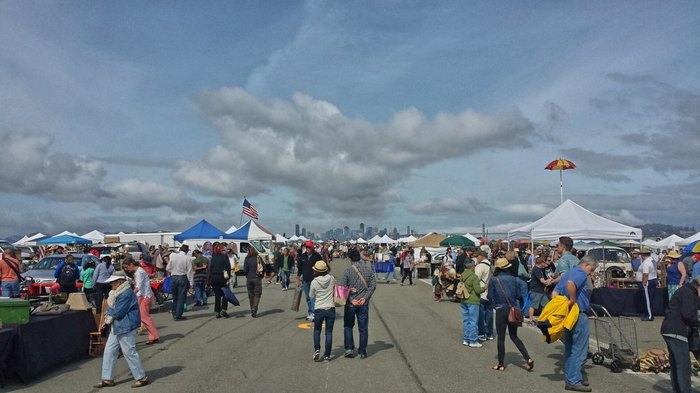 So, which one of the best flea markets in San Francisco is your favorite one? Let us know in the comments section if you have gotten to buy something really amazing! We would love to hear all about your experiences. Are you looking for more good deals in and around the city? Check out this list of free things to do in San Francisco!
OnlyInYourState may earn compensation through affiliate links in this article.
Places to Explore around San Francisco
February 24, 2023
Where are the best small towns near San Francisco?
The best small towns near San Francisco are fabulous. We love hanging out in San Francisco, but sometimes we all need a break from the hustle and bustle of the big city. Take a fun trip:
Where are the best parks near San Francisco?
The best parks near San Francisco are just bursting with natural beauty. Check them out:
What are the best day trips near San Francisco?
The best day trips near San Francisco are such fun places to get away when you don't have a lot of time for a longer vacation.