Shop 'Til You Drop At Folsom Boulevard Flea Market, One Of The Largest Flea Markets In Northern California
Everybody loves a good bargain, right? Northern California's flea markets always deliver when you need to find an item on the cheap. There sure are a ton of great markets that you'll find all over the state, but Folsom Boulevard Flea Market is continually one of the biggest and the best. This indoor-outdoor market is full of vendors supplying everything from clothing and electronics to food and services. Whether you're looking for something specific or just want to window-shop, you'll find all sorts of great finds at this massive flea market in Northern California!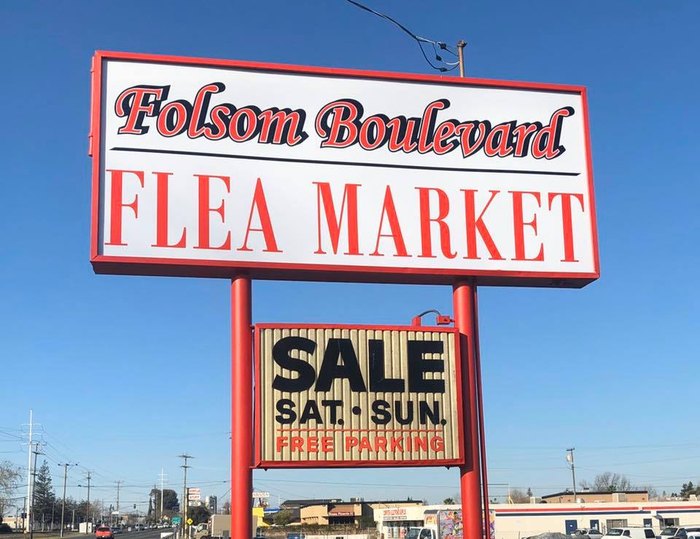 Spending a day at the Folsom Boulevard Flea Market in Sacramento can be quite rewarding if you are looking for good deals. It is also quite fun just to walk around and enjoy farm fresh food and unique food trucks. Have you been to this flea market? What's your personal favorite Northern California flea market near you? Tell us all about your best finds in the comments!
OnlyInYourState may earn compensation through affiliate links in this article.
Address: Folsom Boulevard Flea Market, 8521 Folsom Blvd, Sacramento, CA 95826, USA
More flea markets near you in NorCal
March 01, 2023
What are the best flea markets in Northern California?
The best flea markets in Northern California offer new and used items that are hard to find anywhere else. Here is a list of a few of the best flea markets in Northern California where you will find some interesting items:
Epperson Brothers Auction & Flea Market, Redding, CA: This out-of-the-way flea market near Sacramento has plenty of interesting items to discover. With great prices and helpful vendors, you are sure to find something new each time you go.
Gold Country Resellers, Penn Valley, CA: Swing by Penn Valley's rodeo grounds on the first Sunday of the month during the spring and summer months to find a lovely selection of local vendors offering their unique items. You never know what you'll find, from handmade items to new and used goods.
Jolly Giant Flea Mart, Anderson, CA: This flea market near Redding, CA is held every weekend. Over two acres of thrifting discoveries waiting to happen. You'll find tools, jewelry, electronics, home decor items, and more.
Santa Rosa Wednesday Night Market, Santa Rosa, CA: As the name suggests, head on out to Santa Rosa on Wednesday nights for a market festival like none other. This funky flea market will entertain you with live music, feed you with fresh food, and delight you with activities. Don't miss the craft beer and wine garden too. And of course, plenty of hidden treasures to discover in the market.
Denio's Farmers Market & Swap Meet, Roseville, CA: A true flea market experience with tons of vendors, booths, and unique items to find. And the farmers market will keep you nourished while you shop and give you plenty of goodies to take home.