7 Campgrounds in Northern California Perfect For Those Who Hate Camping
Camping certainly isn't a fun experience for everyone. Some people love to be as immersed in nature as possible, without any frills, while others prefer the comfort of a real bed and a hot shower. If you're in the latter, this list is for you! We know of some campgrounds that are perfect for people who hate camping. There are plenty of ways to vacation with your camping-loving friends and family without having to sacrifice your basic comforts. Glamping has become a popular choice for people who want to experience some elements of camping, like bonfires and being outside all evening, but not sleeping on the ground. Sleeping in a safari-style canvas tent provides a little more comfort and less work since you don't have to set it up. Check out the list of campgrounds for people who hate camping below and let us know if you'd consider glamping.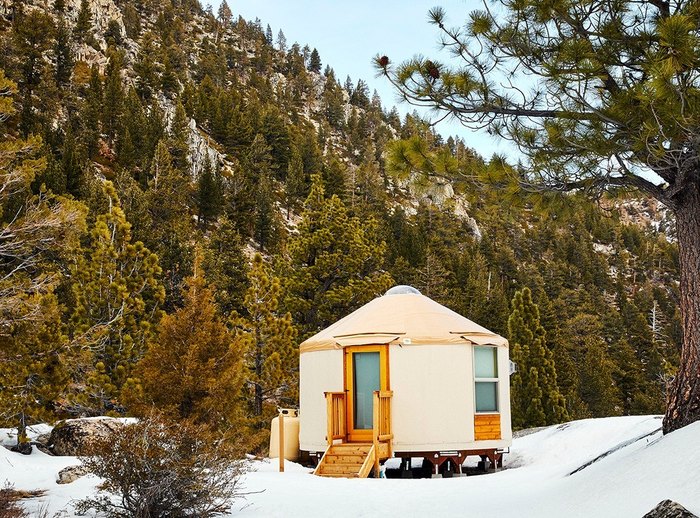 Have you ever stayed in one of these campgrounds for people who hate camping? Tell us about it in the comments.
Address: 1323 Greenville Wolf Creek Rd, Greenville, CA 95947, USA
Address: 9601 CA-1, Mendocino, CA 95460, USA
Address: 9 Kidder Ct, Nevada City, CA 95959, USA
Address: 2411 Alexander Valley Rd, Healdsburg, CA 95448, USA
Address: 3000 Branscomb Rd, Laytonville, CA 95454, USA
Address: 14120 Old Cazadero Rd, Guerneville, CA 95446, USA
Address: Wylder Hotel Hope Valley, 14255 CA-88, Hope Valley, CA 96120, USA
OnlyInYourState may earn compensation through affiliate links in this article.