15 Abandoned Places in Northern California That Nature Is Reclaiming
There's a saying that says, "Out with the old and in with the new." As we know, life is moving fast and furious with technology screaming ahead. With the world becoming smaller it's also easier for us to work from home or move across the country and leave everything we've done and had before behind. Abandoned places in Northern California and old buildings tell a story of a different time. Decayed and left without the light of human life to keep them working, these places are being reclaimed by nature…and it's both sad and beautiful. Read on and see what we mean.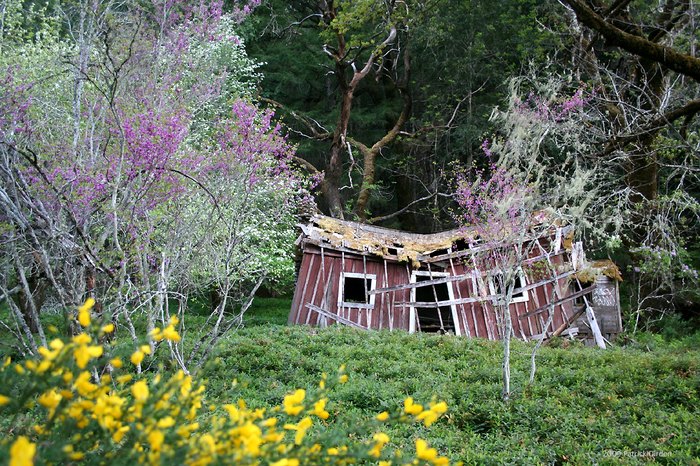 These abandoned places in Northern California hold so many stories…if only they could speak. If you ever do a search for "abandoned places near me," one of these is sure to appear near the top of the list.
Have you been to any of these abandoned places? If so, what do you think? What emotions did they evoke? Do you have any suggestions of other abandoned places in California we should write about? We'd love to read about your experiences and ideas in the comments section below!
If you're in the mood for more potentially creepy spots, then be sure to read this article about this eerie ghost town cemetery.
For those who love to hike, there are plenty of amazing trails around some of these abandoned places. You can get more information by going to the AllTrails website and searching for the area you desire.
If you're still in the mood for more California adventures, take a look at this video about the Yosemite National Park's Legendary Firefall.
OnlyInYourState may earn compensation through affiliate links in this article. As an Amazon Associate, we earn from qualifying purchases.
More to Explore
Ghostly Adventures in Northern California
Where are some haunted places in Northern California?
The Battery Point Lighthouse – Located in Crescent City, it is believed that a former lightkeeper is haunting it by ascending the spiral staircase.
The Fort Humboldt Historic State Park – Located in Eureka, the park is thought to be the "home" of a post commander. He supposedly died in 1859 of malaria and still walks the halls of the old hospital building.
The Ferndale Repertory Theatre – Located in Ferndale, it is where supposedly a shape-shifting ghost named Bertha performs some strange theatre-related tasks at night.
Learn more about other haunted places in Northern California.
Where can we find haunted cemeteries in Northern California?
Hills of Eternity Memorial Park in Colma – Multifaceted and well-known personality Wyatt Earp was laid to rest here.
Mountain View Cemetery in Oakland – A lot of early Northern California pioneers have been buried in this cemetery since the late 1800s.
Mare Island Cemetery in Vallejo – The cemetery is named after General Vallejo, leader of the Mexican army, and the site of the first naval base on the west coast.
Learn more about other haunted cemeteries in Northern California.
Are there any ghost tours in Northern California?
Pleasanton – Paranormal fans can embark upon a two-hour guided Ghost Walk walking tour of Pleasanton's most haunted sites every fall.
Ione – Here, The Preston Castle is an old abandoned prison constructed in 1894 in the Romanesque Revival style but made to look like the reform school that it was rather than a prison.
Placerville – The city's nickname is "Hangtown" and here you can take a Hangtown Ghost Tour that guides participants through the tumultuous history of this town during the Gold Rush
Learn more about other ghost tours in Northern California.
Related Articles