5 Stunning North Dakota State Parks Where You Can Camp All Year Round
Who says you can only camp during summer and only summer? Boring! If you love being in the great outdoors and hate being cooped up all winter long, then take a camping trip to one of these beautiful state parks. These North Dakota parks offer year-round camping accommodations snow or shine, warm, or frigid cold, so pack up and enjoy an adventure. Who's ready for some epic camping in North Dakota?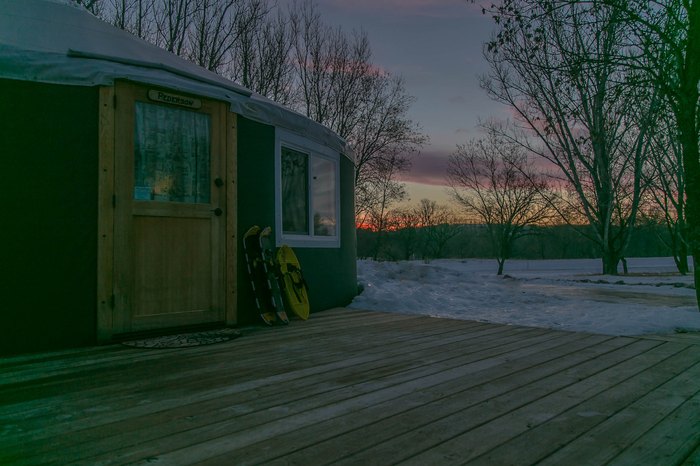 All the information you need on each of these parks plus locations and winter accommodation reservations can be found right at the NDPRD website. Winter certainly doesn't mean an end to being outdoors! Just look at how beautiful the snow has made North Dakota's landscapes.
OnlyInYourState may earn compensation through affiliate links in this article.
State Parks to Visit in North Dakota
January 16, 2022
What are the most popular state parks in North Dakota?  
There's one big, huge answer here, and that answer is Theodore Roosevelt National Park. It's absolutely amazing and it brings in more than half a million visitors each year! The landscape within the park is amazingly diverse, with prairies, interesting geological formations, and even a section in which there is plenty of petrified wood to check out up close. Aside from that one big one, some of North Dakota's state parks tend to get more love than others, like Fort Abraham Lincoln State Park, where you can check out the recreated home of General Custer himself at the aptly named Custer House, Turtle River State Park, which is heavenly for those who enjoy outdoorsy activities like hiking and camping, and Graham's Island State Park, which is home to some truly amazing fishing as it's alongside one of North Dakota's most beloved lakes.  
What are the most popular hiking trails in North Dakota?  
It's pretty tough to decide which trails in North Dakota are the "best", considering that "best" is definitely subjective; it's a lot easier to determine which trails are the most popular. North Dakota is a great place for hikers, and it's home to hundreds of miles of amazing trails to blaze. According to AllTrails.com, a wonderful resource for all things hiking in all 50 states and then some, the most popular hiking trails in North Dakota include the 4.4-mile Caprock Coulee Loop, the half-mile Wind Canyon Trail, the amazing one-mile Painted Canyon Nature Trail, and the breathtaking 10.2-mile powerhouse hike that is Petrified Forest Trail – all of which are nestled inside Theodore Roosevelt National Park. Other popular trails not within that specific park include White Butte Trail, which is a 3.4-mile short-and-sweet hike near Bowman offering some truly amazing views, and Harmon Lake Trail, an 8.3-mile-long hike near Mandan.