A Secluded Restaurant In North Dakota, Proz Lakeside Has The Most Magical Surroundings
After a long day of fishing or boating at North Dakota's beautiful Devils Lake, there is a restaurant you can stop by for some of the finest dining and the most scenic views right at the lakeside. When the weather is warm and there are opportunities to get outdoors, a place like this is perfect. Enjoy the views and the great food at this lakeside restaurant in North Dakota.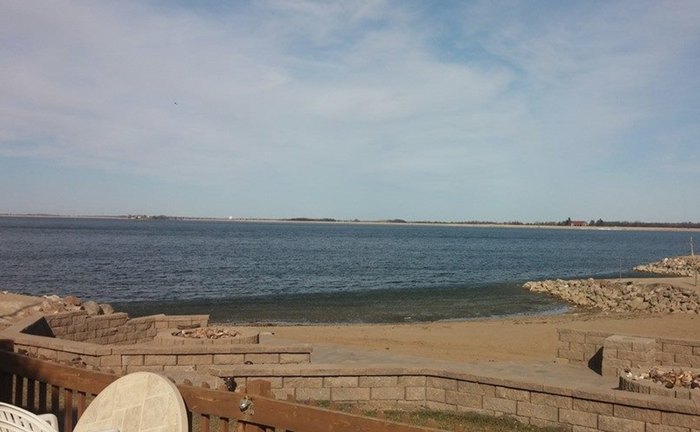 Proz Lakeside is located at 1012 Woodland Drive, Devils Lake, ND 58301. For more information, a full menu of their wonderful food choices, and more, visit their Facebook page here.
As the days get longer and the temperature continues to warm up, outdoor dining becomes available again. Check out these other restaurants in North Dakota with delightful patios and outdoor seating that take full advantage of sunny days.
OnlyInYourState may earn compensation through affiliate links in this article.
Address: 1012 Woodland Dr, Devils Lake, ND 58301, USA
Lakeside Restaurant In North Dakota
April 03, 2020
What are the best restaurants in North Dakota?
This isn't the only beautiful restaurant in North Dakota. There are many amazing restaurants in the state that are considered the best of the best. Some of the highest-rated restaurants include the Mezzaluna in Fargo, a fine-dining eatery with gorgeous decor and even better food. People also love the Pirogue Grill in Bismarck. If you love steak, that one is definitely for you. In the west, the Williston Brewing Company is known for its top-quality eats as well as awesome brews. There is no shortage of great restaurants across the prairie.
What are the most unique restaurants in North Dakota?
Looking for another unique restaurant in North Dakota to try? There are plenty of places that offer a dining experience unlike any other. The Pitchfork Steak Fondue, part of the Medora Musical experience, will serve you steaks literally skewered on pitchforks while you enjoy them outside on top of a butte in the badlands. The Silver Prairie Saloon is an eatery located in the tiny, remote town of McLeod - accessible by dirt road only - that draws in hundreds for its unique western theming and tasty meals.
Where can I experience rooftop dining in North Dakota?
If you love this waterfront restaurant in North Dakota for your summer outings, then you'll also love these rooftop dining experiences that are perfect for a nice day. The Lüft Rooftop Bar in Bismarck has not only great beer and cocktails but also a splendid food menu that you can enjoy looking over the downtown area of North Dakota's capital city. Rhombus Guys, a pizzeria located in both Fargo and Grand Forks, has rooftop dining on historic buildings in the downtown areas of these big cities, plus some of the best pizza in the midwest.