A Teensy Tiny Town In North Dakota, Medora Is Full Of Fun And Adventure
Outside of the big cities, the most known town in all of North Dakota is probably in this little corner of the state, the one that draws in thousands of tourists and is the state's top vacation destination. Everyone here has probably heard of it by now. You've seen the billboards and commercials, and you know the catchy "explore it, adore it" motto behind it.
And what is it exactly? Medora, of course! This little town with just 112 residents has become a staple of the Peace Garden State's tourism campaign and draws in tons of people from around the world. It's one of those "you have to experience it at least once" places. It didn't become the most popular small towns in the state for no reason. If you haven't been to this tiny town in North Dakota before, here is what you're missing out on: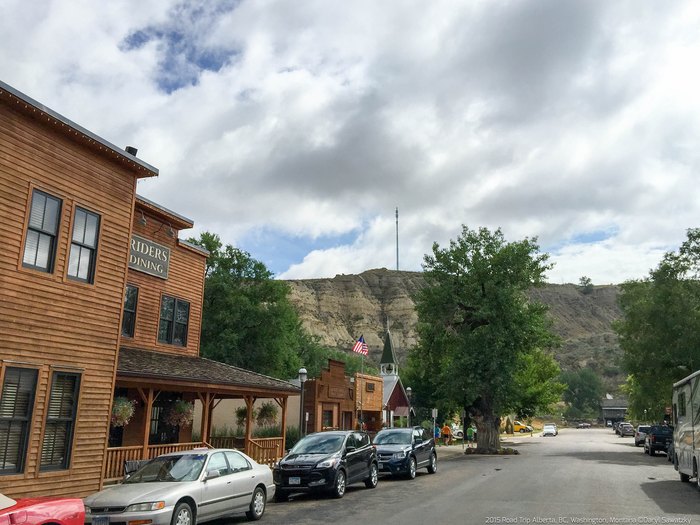 Everything you need to know about this town can be found on the Medora website.
As mentioned, this town borders the one and only national park in North Dakota. That place is an experience of its own, and you need to check it out.
OnlyInYourState may earn compensation through affiliate links in this article.
Address: Medora, ND 58645, USA
Tiny Town In North Dakota
April 09, 2020
What are the most charming small towns in North Dakota?
If you're looking to visit a charming town in North Dakota, you've got plenty to choose from. Towns like Kenmare are full of character, with downtown areas full of locally-owned shops, a park with a windmill, and being surrounded by scenic lakes and wildlife refuges. Other places such as Dunseith have a lot of reasons to visit. Dunseith is the gateway to North Dakota's Turtle Mountains, and they have a giant turtle sculpture to welcome you to the town. This is also the location of the gorgeous International Peace Garden.
Where is the best place to live in North Dakota?
Planning on living in North Dakota one day? You might want to check out some of these places as potential spots to settle down. Many of the state's towns and cities are fantastic places to live. With low crime, low unemployment, good education, and quiet, less urbanized life, it's no wonder why ND constantly ranks among the top states in the country to live. According to some statistics, towns like Stanley, Oakes, and Lisbon rank among the best. This is thanks to their high average incomes, a low average cost of living, low crime rates, the number of local amenities, and vicinities to bigger cities. You'll get everything you'd want in small town life and more.
What is the most unique town in North Dakota?
Of all the best towns in North Dakota, few are quite as unique as places like Medora. Some would say, however, that Medora is not the most unique of them all. That title is often given to Regent, ND, and it's all thanks to one man. Regent was like many other tiny towns on the prairie - unknown, quiet, and dwindling in population. Local Gary Greff decided he wanted to put the town on the map, so he filled the town with some unusual yet quirky things. He transformed an old abandoned school into the Enchanted Castle, a castle-like structure decked out with a draw bridge, towers, and full suits of armor inside. It operates as a restaurant and hotel. He also built numerous gigantic metal sculptures along the Enchanted Highway, a highway connected to the town. These sculptures range from things like larger-than-life fish to his world record-breaking Geese In Flight sculpture.