Whisk Yourself Away Into A Fall Paradise At North Dakota's Stunning Fort Ransom State Park
What comes to mind when you think of the season of fall? Perhaps the harvest, colorful fall foliage, or cozy times indoors with sweaters and a warm drink comes to mind. The Peace Garden State is lucky enough to have four distinct seasons, and although seasons that aren't winter may seem a little short to some, you can still go out and experience a fall paradise in North Dakota. If you love the beautiful views of fall and maybe want to warm up in a cabin or yurt while surrounded by it, here is the place for you.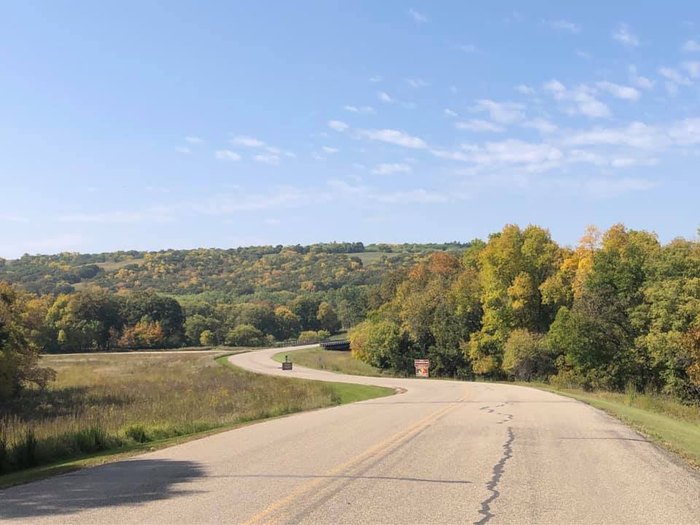 If you'd like to visit Fort Ransom State Park this fall, first go to this webpage to get all of the information you need such as a trail map, campsite reservations, and more. Additionally, you can visit their Facebook page where they post fall foliage updates so you know when the best time to visit is.
What is your favorite season in North Dakota? Before you know it, fall is over and winter is already here – but fear not! You can still visit quite a few state parks all year long. Here is a list of great state parks in North Dakota that offer winter camping and more.
Address: Fort Ransom State Park, 5981 Walt Hjelle Pkwy, Fort Ransom, ND 58033, USA