8 Bizzare Roadside Attractions In North Dakota That Will Make You Do A Double Take
There are many long stretches of road in North Dakota that are pretty normal with nothing seeming out of place the whole way along, but sometimes you come across things that are just downright weird. The state actually has a lot of giant sculptures scattered around that make anyone's drive a little more interesting, and a lot of them came to be in some of the strangest ways. They can be a little bit creepy at times. These eight roadside attractions are crazy enough that you'll have to look twice to believe what you're seeing.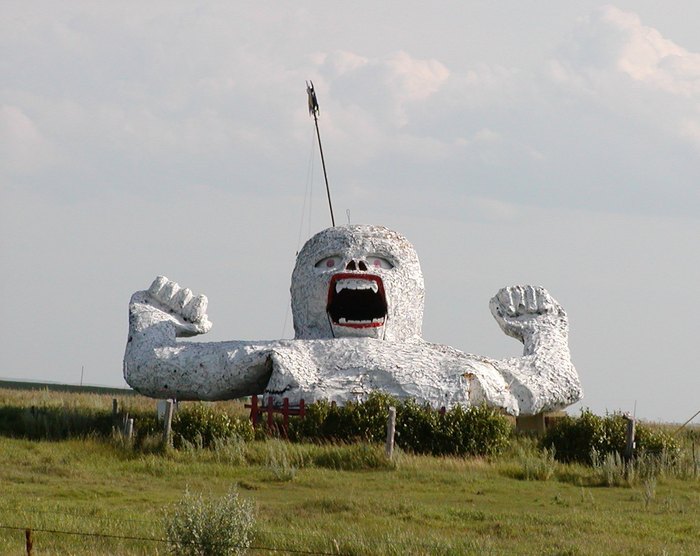 North Dakota certainly has its fair share of wacky sculptures. Some of these are actually kind of creepy if you ask me. If you like visiting weird places and are into the more unknown and otherworldly, check out this haunted North Dakota road trip. It's a little scarier than some roadside statues, and one you have to do yourself to fully experience it.
OnlyInYourState may earn compensation through affiliate links in this article.