15 Fascinating Places In North Carolina That Will Take You Inside A Fairytale
Everywhere you look in North Carolina, you're sure to find beauty. Yet sometimes that beauty transcends into whimsy and in some cases, pure magic. It's true; there are whimsical places in North Carolina that can seem like they're plucked straight from a fairytale. That's especially true of the following destinations, each of which holds an allure that's nearly mythical. How many of the following fascinating places in North Carolina have you experienced in person?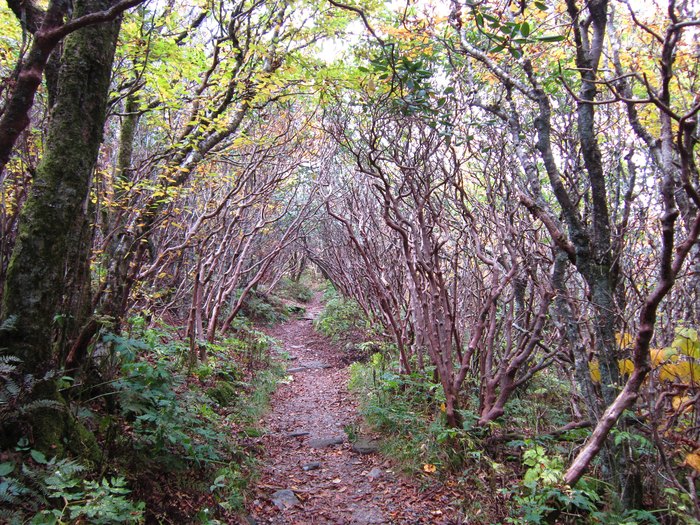 What did you think of our list? What are your favorite whimsical places in North Carolina? Be sure to share with us in the comments below!
Address: Craggy Gardens, North Carolina 28778, USA
Address: Crabtree Falls, North Carolina 28777, USA
Address: North Carolina, USA
Address: Linville Gorge, North Carolina 28657, USA
Address: Biltmore Estate Drive, Biltmore Estate Dr, Asheville, NC, USA
Address: Outer Banks, North Carolina, USA
Address: Körner's Folly, 413 S Main St, Kernersville, NC 27284, USA
Address: Bryson City, NC 28713, USA
Address: Chimney Rock, NC, USA
Address: Grandfather Mountain, North Carolina 28646, USA
Address: Linville Falls, NC 28752, USA
Address: Dry Falls, North Carolina 28741, USA
Address: Rodanthe, NC 27968, USA
Address: Mount Mitchell, Mt Mitchell, North Carolina 28714, USA
Address: Kindred Spirit Mailbox, Sunset Beach, NC 28468, USA
Whimsical Places In North Carolina
June 11, 2020
What are the best little known attractions in North Carolina?
From the Blue Ridge Mountains to the Outer Banks, North Carolina is chock-full of unique and little-known attractions to discover. In fact, the number of places to explore borders on overwhelming. Your bucket list for exploring the Tar Heel State's most underrated attractions might include the Abandoned Henry River Mill Village, the Land of Oz Theme Park, Castle Mount Rouge, Graveyard Fields, and the American Museum of the House Cat. As you can see, many of these little known attractions also belong on our list of the whimsical attractions in North Carolina.
Does North Carolina have any natural wonders?
You bet! North Carolina's natural wonders seem to reveal themselves at every turn. Whether you're taking the long scenic route or simply strolling along a charming small town's Main Street, you're bound to find something to capture your curiosity. Some of the most famous natural wonders in North Carolina include the Blue Ridge Parkway, Cape Hatteras and Cape Lookout, Grandfather Mountain, the Great Smoky Mountains, Ocracoke Island, Lake Mattamuskeet, and Merchants Millpond State Park. North Carolina is bound to have something to impress every kind of nature enthusiast.
What are the most picturesque hiking trails in North Carolina?
Fortunately, you don't have to work too hard to find a picturesque hiking trail in North Carolina. The Great Smoky Mountains National Park is the perfect place to begin if you love mountain views. Equally gorgeous are the trails you'll find within the state parks of North Carolina. Some of the state's top-rated trails include Grandfather Mountain, Art Loeb, Roan Mountain, Looking Glass Rock, Deep Gap Trail, and the Sam Knob Loop. If you plan on tackling a longer hike, don't forget to pack plenty of water, sunscreen, and wear appropriate footwear. Also be sure to pack some layers, especially if you plan on hiking in the mountains.
Address: Craggy Gardens, North Carolina 28778, USA
Address: Crabtree Falls, North Carolina 28777, USA
Address: North Carolina, USA
Address: Linville Gorge, North Carolina 28657, USA
Address: Biltmore Estate Drive, Biltmore Estate Dr, Asheville, NC, USA
Address: Outer Banks, North Carolina, USA
Address: Körner's Folly, 413 S Main St, Kernersville, NC 27284, USA
Address: Bryson City, NC 28713, USA
Address: Chimney Rock, NC, USA
Address: Grandfather Mountain, North Carolina 28646, USA
Address: Linville Falls, NC 28752, USA
Address: Dry Falls, North Carolina 28741, USA
Address: Rodanthe, NC 27968, USA
Address: Mount Mitchell, Mt Mitchell, North Carolina 28714, USA
Address: Kindred Spirit Mailbox, Sunset Beach, NC 28468, USA