Sink Your Teeth Into Homemade Pie At The Cherry Pit Cafe And Pie Shop In North Carolina
Whether it's the dead of winter or the dog days of summer, pies are a universal indulgence. Depending upon the situation at hand, pies can be simply a delicious dessert after a meal. Or, at other times, pies can be the perfect answer to a screaming sweet tooth that won't give in until it's had a warm slice of pie topped with a perfect scoop of ice cream. Whatever your reason for seeking out a delectable, freshly baked pie, you'll find some of the best pies in North Carolina at the Cherry Pit Cafe and Pie Shop in Greensboro.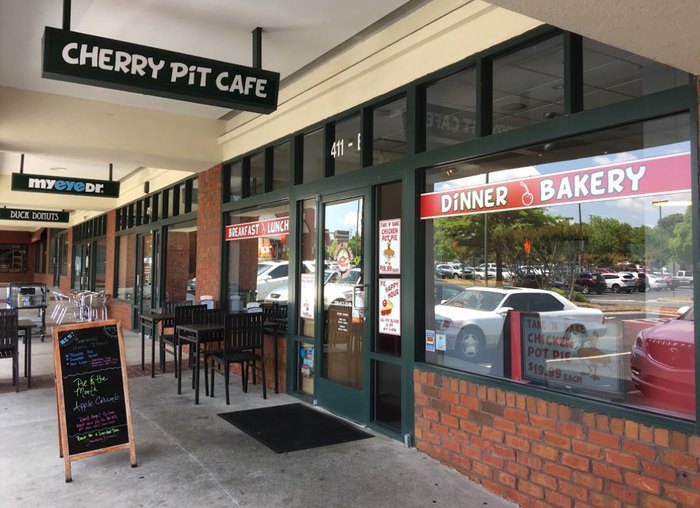 The Cherry Pit Cafe and Pie Shop is located in the North Elm Village Shopping Plaza. It's open seven days a week: Monday through Saturday from 8 a.m. to 9 p.m. and Sunday from 8 a.m. to 8 p.m. Learn more from the cafe's official website and check out what's new on their Facebook page.
As far as we're concerned, you can never have access to too much pie. So here are 10 more places all around the state for delicious pie. Enjoy!
OnlyInYourState may earn compensation through affiliate links in this article.
Address: 411 Pisgah Church Rd, Greensboro, NC 27455, USA