10 Glorious Campgrounds In North Carolina Where No Reservation Is Required
Where is a more perfect place to pitch a tent beneath the stars than in North Carolina? If you're craving cool mountain air, the sound of a rushing river, total solitude or even waking up next to the ocean, there's a campground for you. Wanting to know where to get primitive on your next North Carolina camping trip? These ten campgrounds in North Carolina are amazing.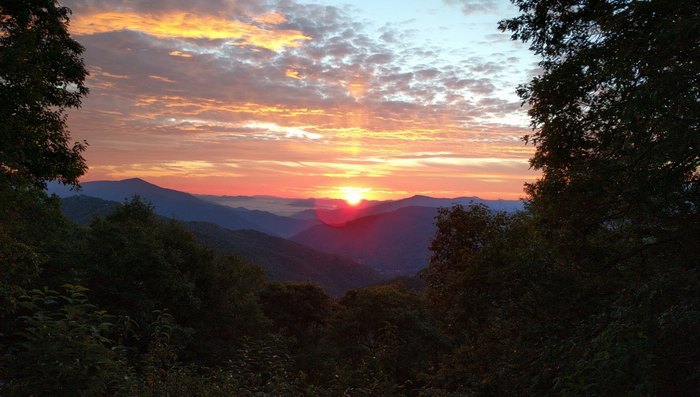 These are some seriously beautiful options for camping across the Tar Heel state. What are some of your favorite campgrounds in North Carolina?
When vacation season is in full swing, take things up a notch and opt-out of the luxurious beach house and choose to camp right beside the waves at these seven spots.
Campgrounds in North Carolina
June 17, 2019
What are some of the best campgrounds in North Carolina?
The best North Carolina campgrounds can be found scattered throughout the state, from the beaches of the Outer Banks all the way to the mountains of Western North Carolina. Whether you prefer camping on the beach at sea level or in the state's highest campground located a mile high in elevation – or any point in between – you're sure to find a wealth of camping options from rustic and primitive to glampgrounds that provide resort-like amenities. Additionally, North Carolina campgrounds found along the Blue Ridge Parkway are operated by the National Park Service and usually have a variety of nature trails to explore.
Are you allowed to camp in state parks?
Yes! By all means! Explore the many state park campgrounds in North Carolina. You'll discover a different and amazing state park camping experience at each one – from primitive sites on the beach and in the mountains to camping spots located under a canopy of trees in a forest. More information can be found at this link on the North Carolina State Parks' official website.
What are some of the things I need to take on a camping trip?
Proper preparation for any camping trip is essential to the success and enjoyment of everyone along. When deciding what clothing to pack, it's always better to err to the side of caution. In other words, prepare for rain and bring a dry pair of shoes as well as rain gear and even a tarp to cover the main gathering area. As for other necessities, you'll want to be sure to pack a flashlight (one per person is advised), a lighter, garbage bags, eating and cooking utensils, soap for washing dishes, and personal items. Most non-primitive campgrounds in North Carolina will have a camp store for purchasing small items you may have overlooked when packing.