Here Are The 10 Coolest Small Towns In North Carolina You've Probably Never Heard Of
North Carolina has SO many small towns, it can sometimes feel impossible to keep track of them all. Of course, we know of the more popular small towns that are just brimming with that cool factor, like Bath or Brevard, but there are plenty of these little gems throughout the state that sometimes go unnoticed. You're missing out if you haven't paid a visit to these 10 awesome small towns, and if you didn't know, now you know. Here are some of our favorite quaint North Carolina small towns you'll want to spend some time exploring this year.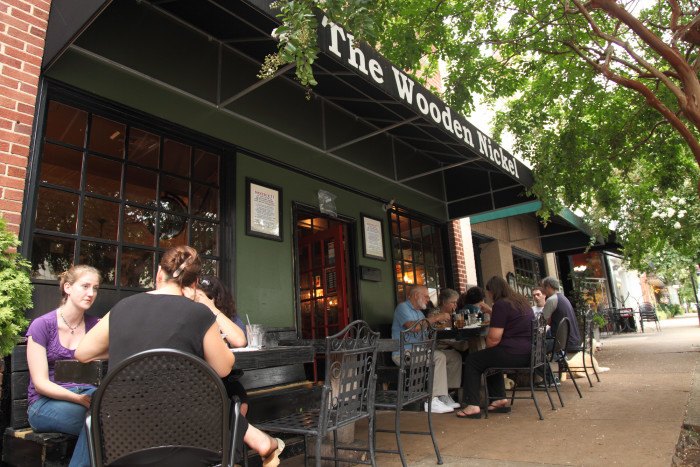 I found myself surprised while writing this article at just HOW many more I could have added to the list. Some of these towns were new news to me and recommended by readers on past articles. Did your favorite cool small town make the list, or are there any you would add?
OnlyInYourState may earn compensation through affiliate links in this article.
Address: Hillsborough, NC 27278, USA
Address: Washington, NC, USA
Address: Tryon, NC 28782, USA
Address: Saluda, NC 28773, USA
Address: Hot Springs, NC 28743, USA
Address: Manteo, NC 27954, USA
Address: Franklin, NC 28734, USA
Address: Southern Pines, NC, USA
Address: West Jefferson, NC 28694, USA
Address: Black Mountain, NC 28711, USA
quaint North Carolina small towns
April 03, 2021
Where is the best place to live in North Carolina?
With a diverse terrain of breathtaking landscapes ranging from rugged mountains to pristine coastlines, a comfortable climate, and a rich cultural history, North Carolina offers an abundance of attractive places to call home. The Tar Heel State boasts a thriving job market with excellent career opportunities available in every region, making it among the top destinations for families to put down their roots. Popular among locals and tourists alike, Asheville is a charming mountain town nestled in the western Blue Ridge Range. While the gorgeous scenery surrounding this quaint town is enough to lure you in, Asheville has so much more to offer. Residents pride themselves on their incredible local cuisine, passion for brewing noteworthy craft beer, eclectic music, and arts scene, and plentiful outdoor recreation areas.
What are the most beautiful places in North Carolina?
Stunning natural beauty spans every region of our state and there is no better way to take in the lush native scenery than from one of North Carolina's many parklands. Boasting 34 state parks and 14 national parks, outdoor lovers have a bounty of scenic spots to enjoy all year round. The 6,684-foot summit of Mount Mitchell offers some of the most expansive vistas in North Carolina and on clear days views can be seen up to 85 miles. Seven trails meander through the lush spruce-fir ecosystem making this an ideal hiking destination. On the coast, Cape Hatteras National Seashore stretches from Bodie Island to Ocracoke Island and is easily accessible by ferry. Here, visitors will discover pristine beaches and marshland home to many native wildlife species. Climb to the top of the iconic Cape Hatteras Lighthouse to take in incredible 360-degree views of the barrier islands.
What is the most scenic town in North Carolina?
Scattered across North Carolina are charming small towns and scenic villages each offering uniquely beautiful settings. Notably, the quaint town of Hendersonville is a gem tucked away in the Blue Ridge Mountains in the Western region of our state. The friendly locals radiate southern hospitality and gladly advise visitors on the town's many must-see attractions. Boasting a lively art scene, charming shops, and tempting eateries, the downtown district of Hendersonville is an ideal spot for a relaxing sightseeing stroll. Recreational areas are easy to find here and nature lovers will discover a range of exciting outdoor activities and opportunities to explore the stunning native scenery.